Connecticut Insurance Department Commissioner Katharine Wade plans to step down from her position on December 19, 2018.
Connecticut's incoming Governor-elect Ned Lamont, who is set to take office on January 9, will appoint a new commissioner. Connecticut Insurance Department Life & Health Director Paul Lombardo will serve as the acting commissioner in the interim.
Wade was initially appointed as Connecticut's 32nd Insurance Commissioner by Governor Dannel P. Malloy on March 20, 2015. She has more than 20 years of industry experience in the fields of public policy, regulatory compliance, consumer education and outreach.
"As home to the 'Insurance Capitol of the World,' Connecticut needs a world-class insurance regulatory agency," Malloy said in an email to reporters about the transition. "And under Commissioner Katie Wade's leadership, that's just what we have. Building upon our existing assets, she strengthened consumer protection, creating better network standards for health insurance, expanding choice in the marketplace, and increasing consumer education and outreach."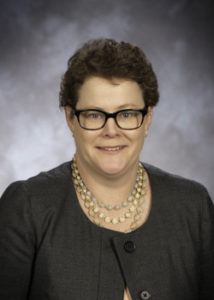 During her tenure at the department, Wade worked to enhance consumer education, regulatory efficiency and customer service, according to her biography on the Connecticut Insurance Department website. She created the free online consumer letter, "Insurance Matters", and she oversaw the implementation of department-wide regulatory efficiency initiatives that reduced turnaround times for product review and company licensing.
Wade has also worked across state government to improve the health and welfare of Connecticut citizens as a member of the Governor's Climate Change Council, the State Agencies Fostering Resiliency Council, the state Alcohol and Drug Policy Council and the board of directors of Access Health CT, the state-sponsored health insurance exchange, her biography states.
Prior to joining the department, Wade led a 130-member national team responsible for federal and state governmental affairs, public policy and U.S. compliance for the health and group life and disability businesses at Cigna.
"During her tenure, Katie championed Connecticut as a center of excellence for innovation and InsurTech, highlighting the state's deep pool of insurance industry and tech talent," Malloy added in his statement. "For all that she accomplished and for her personal commitment and integrity for putting the interest of the consumer first, I thank Katie for her honorable service. I'm proud to call her not only my colleague, but my friend."
Was this article valuable?
Here are more articles you may enjoy.