As Insurance Journal looks back on the most popular stories of 2018, its readers in the East region showed interest in a variety of topics from auto insurance to the September gas explosions in Massachusetts to state lawsuits.
However, the most popular story in the region came just a couple of weeks into 2018 after President Donald Trump previously signed the Tax Cuts & Jobs Act on December 22, 2017. The law provides large tax cuts for corporations and affluent Americans and smaller cuts for middle class and low-income American families, PBS reported, adding it is the first major overhaul of the nation's tax laws since 1986.
Shortly after the law was signed, Hartford, Conn.-based The Hartford and New York City-headquartered Travelers confirmed they are among several companies giving their employees bonuses of $1,000 each if they earn $75,000 or less annually as a result.
Beyond The Tax Cuts & Jobs Act, here are the additional topics Insurance Journal's East region readers were most interested in during the past year: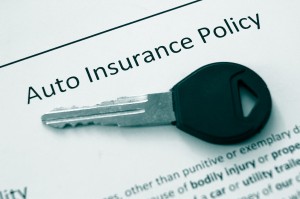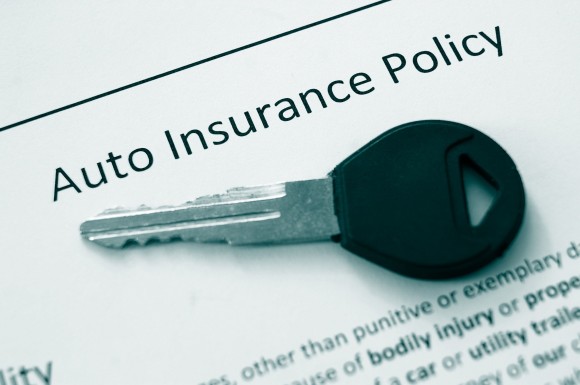 Auto Insurance
It was a big year for auto insurance stories. In March 2018, Insurance Journal reported that a Texas court issued an order of liquidation for Access Insurance Company, an auto insurer that has 42,785 policies in Pennsylvania. The liquidation order was signed after the Texas Insurance Department determined Access Insurance to be insolvent.
It was also announced in March that GEICO would be the third major automobile insurance company in the New York market to reach agreement with the New York Department of Financial Services (DFS) in compliance with the department's final regulation prohibiting insurers from using an individual's occupational status and/or educational level as unfairly discriminatory factors in setting rates. The company joined Liberty Mutual and Allstate, who previously reached agreement with DFS. Together, the three companies provide coverage to nearly half of the private passenger auto insurance market in New York. Later in April, Progressive announced that it would be the fourth major auto insurance company in New York to comply with the regulation.
Later in the year, A Massachusetts Appeals Court in October ruled in favor of an insurer in a case involving an automobile accident in which the injured plaintiff sought to obtain underinsured motorist coverage under a policy held by the mother and stepfather of his long-term partner, with whom he has a child. The court upheld a Superior Court's ruling that the plaintiff could not be considered a household member under the policy, as he is not related by blood to either policyholder.
Finally in November, criminal charges were announced against 60 Pennsylvanians following investigations by the Attorney General's Insurance Fraud Section. As a result, 23 people were charged in Eastern Pennsylvania, 10 in Central Pennsylvania and 27 in Western Pennsylvania. The charges came about after a statewide sweep conducted by the Insurance Fraud Section during the months of September and October 2018.

Lawsuits
Insurance Journal East region readers took interest in state lawsuits this year. Stories regarding a Little League player who was awarded $1.7 million by a Pennsylvania jury after being hit in the head by a foul ball in the dugout on the day before his 12th birthday and New York graffiti artists who were awarded $6.7 million by a judge after suing for the destruction of dozens of spray paintings on the walls of dilapidated warehouse buildings torn down to make room for high-rise luxury residences topping the list for most popular.
Among other popular legal stories in the East region was the report that an insurer was awarded summary judgment by a judge in the U.S. District Court for the Western District of Pennsylvania after being accused of bad faith. This came after the insurer denied a man's claim for losses exceeding $1 million when a fire destroyed his home, but the court found evidence that the insurer conducted a reasonable investigation into whether the losses actually occurred before denying the claim.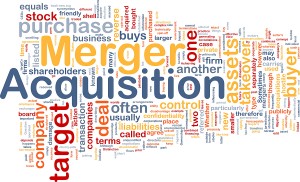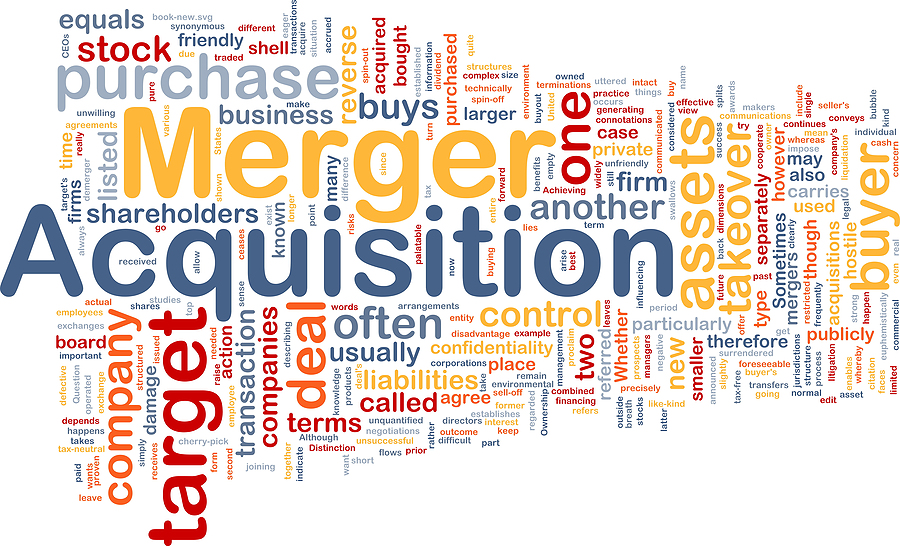 Acquisitions and Expansions
East readers were interested in company acquisitions and expansions this year, with Newport Beach, Calif.-headquartered Alliant Insurance Services' April agreement to acquire New York-based Crystal & Company ranking among the most popular stories for the region.
Another popular story came when Talcott Resolution, The Hartford's run-off life and annuity businesses, was acquired in June by an investor group led by Cornell Capital LLC, Atlas Merchant Capital LLC, TRB Advisors LP, Global Atlantic Financial Group, Pine Brook and J. Safra Group.
Finally, Lemonade, the insurance company powered by artificial intelligence and behavioral economics, in March launched in both Pennsylvania and Washington D.C., announcing the expansion on social media.

Carry Guard
East region readers were particularly interested in stories of The National Rifle Association's (NRA) Carry Guard program, which the New York State Department of Financial Services (DFS) found during an investigation unlawfully provided liability insurance to gun owners for acts of intentional wrongdoing and improperly provided legal services insurance for costs and expenses, as well as for any act of self-defense covered under the policy for gun owners and their resident family members who may be charged with a crime involving a legally possessed firearm, according to a DFS press release.
DFS in May fined Chubb Ltd. and its subsidiary, Illinois Union Insurance Company, $1.3 million for underwriting the NRA-branded Carry Guard insurance program in violation of New York insurance law. Also in May, The NRA announced it was suing Lockton Cos., alleging the insurance broker breached its contract with the firearms lobbying group. This came after Lockton said it would discontinue its NRA-endorsed insurance programs following a mass shooting in Parkland, Florida, which sparked backlash against the NRA and companies with which it conducts business.
At the end of the year, 10 Lloyd's of London underwriters entered into a December 20 consent order agreement to pay $5 million to the New York State Department of Financial Services (DFS) for underwriting fire arms liability insurance programs branded by the National Rifle Association (NRA). Under the agreement, the underwriters agreed to pay the civil monetary penalty to DFS within ten days of executing the consent order.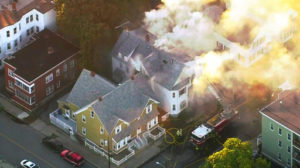 Massachusetts Gas Explosions
Toward the end of 2018, readers took interest when three northern Massachusetts residential communities were rocked by dozens of gas-fueled explosions and fires that erupted within minutes of each other, straining fire crews and forcing evacuations. One man was killed and about 25 were injured, including at least two firefighters, and dozens of homes were destroyed or damaged in the series of explosions.
Just two days after the series of pipeline explosions that caused Massachusetts to declare a state of emergency, a new natural gas leak was discovered in the Boston area. Eversource Energy said the breach was unrelated to the recovery and restoration work it was appointed to carry out by Governor Charlie Baker.
A silver lining was found, however, as Massachusetts insurance agents and carriers worked hard to help their towns get back to normal after the explosions, with MAPRE Insurance's field team being among several companies that sprung into quick action. The company set up tents in designated disaster relief sites and sent its claims field team to work closely with independent agents, The Red Cross, The Federal Emergency Management Agency (FEMA), The Massachusetts Emergency Management Agency (MEMA), local authorities and school districts in helping the community and reaching out to insureds.
Additional popular stories in 2018 for Insurance Journal's East region included:
Was this article valuable?
Here are more articles you may enjoy.