The Maryland Insurance Administration has announced that the Maryland State Senate voted to confirm Al Redmer Jr. for another term as Maryland's Insurance Commissioner, where he will oversee the independent agency's 266 employees and an annual budget of $31 million.
Nominated as part of the "green bag" process by Governor Larry Hogan, Redmer will need to be sworn in. His next term as Maryland's Insurance Commissioner runs through May 31, 2022. He previously served as Commissioner from June 2003 until October 2005 and again from January 2015 until present.
Commissioner Redmer is also a member of the Governor's Sub-Cabinet on International Affairs and sits on the Board of Directors of the Maryland Health Benefit Exchange.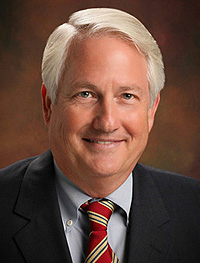 "I am humbled and honored to serve the citizens of Maryland for another term as Insurance Commissioner," Redmer said in a press release issued by the Maryland Insurance Administration. "I appreciate the Governor's confidence and the vote of confidence provided by the State Senate. However, this is a total reflection on the great work that is accomplished every day, by the dedicated men and women of the Maryland Insurance Administration. With their hard work we've made great strides in my last term to make the marketplace more competitive while also protecting consumers."
As a businessman and former member of the Maryland General Assembly, Commissioner Redmer managed Redmer Insurance Group LLC and owned Redmer Financial Group. His experience includes forty years in the insurance business.
During his 13-year tenure in the General Assembly representing Baltimore County, Commissioner Redmer served two years as the House Minority Leader. Throughout his career, he has stayed involved in numerous community and nonprofit organizations.
Nationally, Redmer is a board member at the National Insurance Producer Registry (NIPR). He also represents the state's interests as an active member of the National Association of Insurance Commissioners (NAIC).
Source: The Maryland Insurance Administration
Topics Maryland
Was this article valuable?
Here are more articles you may enjoy.