Big I New York, the state's independent insurance producer trade association, has elected John Cofini as its chair of the board for the 2019-2020 term.
Cofini was sworn in during a May 21 ceremony at Big I New York's Go Big 2019 event, held at DoubleTree by Hilton Hotel Tarrytown in Tarrytown, N.Y.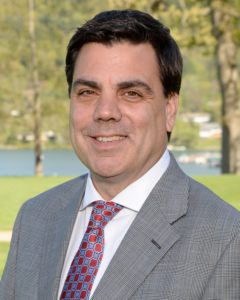 Cofini is principal of BNC Insurance Agency, Inc., an insurance brokerage founded in 1993 and located in Rye Brook, N.Y. A member of the Big I New York board of directors since 2015, he is a member and past president of Big I Westchester, which represents independent insurance agents and brokers in Westchester County.
He worked for an insurance company before joining Milbrandt Insurance as a producer and officer. Milbrandt merged with BNC Insurance Agency in 2014.
Source: Big I New York
Was this article valuable?
Here are more articles you may enjoy.