Maryland Insurance Commissioner Al Redmer Jr. has named Jay Coon as deputy commissioner for the Maryland Insurance Administration.
Coon is a veteran insurance executive with 30 years of industry experience.
"Jay has an impressive background in business and management," Redmer said in a Maryland Insurance Administration press release. "We are excited that he has agreed to use his impressive talents in serving the citizens of Maryland."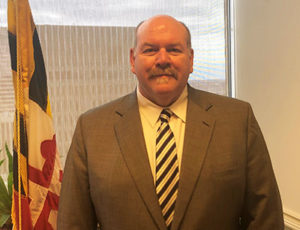 Most recently, Coon was second vice president and commercial portfolio lead – agent workstation at Travelers Insurance Co., where he led a team responsible for business solutions and business architecture for commercial insurance software products.
Before his six-year tenure at Travelers, he was an assistant vice president for commercial specialty operations/business architecture at The Hanover Insurance Group for nearly nine years. Earlier in his career, he was an executive at USF&G/St. Paul Cos. and Aetna Life and Casualty.
"After working in the private sector for three decades, I'm very excited about joining Maryland government and the opportunity to serve the people of the state," Coon said in the release.
Source: Maryland Insurance Administration
Was this article valuable?
Here are more articles you may enjoy.