New York State Department of Financial Services (DFS) Superintendent Linda Lacewell today implemented several new initiatives to address climate-related financial risks, calling on insurers to begin integrating these practices into their risk management and business strategies.
This move comes amidst annual climate summit New York Climate Week, underway from September 21 through 27, and the approaching November 4 anniversary of the U.S. formally beginning its withdrawal process from the historic 2015 Paris Climate Agreement last year.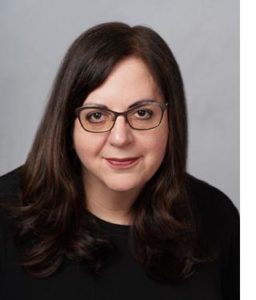 "With the federal government's decision to withdraw the U.S. from the 2015 Paris Agreement and other actions that undermine its intent, it is more important than ever for states to take the lead in ensuring the financial stability of the institutions they regulate in the face of climate change," Lacewell stated in a circular letter issued today to all New York domestic and foreign insurance companies.
As part of these initiatives, DFS has become a supporting institution of the United Nations Environment Programme Finance Initiative (UNEPFI) Principles for Sustainable Insurance (PSI) in order to publicly demonstrate its support for sustainable insurance aims, according to a DFS press release. Endorsed by the UN Secretary-General and insurance industry CEOs, the principles serve as a global framework for the insurance industry to address environmental, social and governance risks and opportunities, the release stated.
Under a Memorandum of Understanding (MOU) also announced today, DFS and the New York State Energy Research and Development Authority (NYSERDA) will work together to address the effects of climate change and support New York's climate goals by leveraging the state's financial sector. DFS and NYSERDA are aiming to move forward with creating insurance and financial products to speed up development of low-carbon technologies by providing technical support, regulatory guidance and facilitating market access, according to the MOU.
DFS also announced that it has hired its first director of Sustainability and Climate Initiatives, Dr. Yue (Nina) Chen, to engage with the industry and develop guidance in this area.
"As the global public health pandemic of COVID-19 has made clear, preparation is key to addressing systemic risks," Lacewell stated in the letter. "By the time a crisis occurs, it is simply too late."
With this in mind, DFS encouraged insurers to analyze how climate change affects their investments, liquidity, operations, reputation and business strategy. It stated in the release that insurers are expected to start developing their approach to climate-related financial disclosure on the back of these DFS initiatives.
For example, insurers should designate a board member or a committee of the board, as well as a senior management function, to be accountable for the company's assessment and management of the financial risks from climate change, Lacewell stated in her letter.
She added that insurers should address climate change as a reasonably foreseeable and relevant material risk and consider how it impacts investment, liquidity, operational, reputational, strategy and underwriting risk factors.
DFS said in the release that it will publish detailed guidance consistent with international best practices on climate-related financial supervision and will accept input from the insurance industry in the process. The department plans to incorporate questions on insurers' approach and activities related to climate change during its examination process starting in 2021.
"Climate change is one of the most critical risk-management issues of our generation," she said in the letter. "To continue to thrive in the face of global competition, it is essential that New York insurers manage the financial risks from climate change."
Insurers are susceptible to both physical and transition risks simultaneously, Lacewell explained in the letter, pointing to the adverse effects of this year's hurricane season on the property and casualty insurance industry as one example.
The initiatives announced today further DFS' previous climate-related actions. In 2019, DFS became the first American financial regulator to join the Network of Central Banks and Supervisors for Greening the Financial System (NGFS), a global network of central banks and supervisory authorities advocating for a more sustainable financial system. DFS also joined the Sustainable Insurance Forum (SIF), an international network of insurance supervisors.
In addition, DFS participates in the National Association of Insurance Commissioners' Climate Risk Disclosure Survey and requires regulated insurers to have disaster response and business continuity plans in place. Three years ago in 2017, the department issued an insurance circular letter on climate change and sustainability, urging insurers to carefully manage their resources and provide incentives to policyholders for adopting environmentally friendly practices.
"The challenge ahead is great, but we know from experience that together we can meet it," Lacewell said in the letter. "Adjusting to climate change makes for more resilient companies and here we have an opportunity to build back better for the future."
Topics Carriers New York Market Climate Change
Was this article valuable?
Here are more articles you may enjoy.