Starr Insurance Companies Hires Curtis to Lead Primary Construction Unit
Starr Insurance Companies has hired Matt Curtis as vice president and profit center manager for its Primary Construction unit.
In his prior role at Liberty Mutual, Curtis oversaw the primary construction casualty unit. Before this construction role, he held a number of underwriting and risk management positions within Liberty's National Insurance group.
Curtis is based in Boston, Massachusetts.
Source: Starr Insurance Companies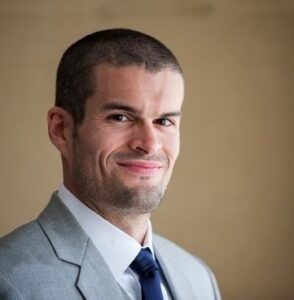 Buckle Adds 2 Top Insurance and Banking Industry Executives
Buckle, a Jersey City, New Jersey, tech-enabled financial services company, has hired Adam Landau as its new chief information officer. The company has also hired Paul Lautenshlager as head of operations and distribution.
Landau comes from PURE Insurance where he spent four years in senior technology roles, most recently as senior vice president and chief technology officer
He served at American International Group Inc. (AIG) for nearly a decade as vice president and chief technology officer. He was also managing director at Bank of New York Mellon in New York City. After earning a bachelor's degree in management science and information systems from Penn State University, he spent five years as a senior consultant at Deloitte. He specializes in IT strategy, product innovation, software design and change management.
Lautenshlager comes from USAA where he held various roles for 23 years, most recently as assistant vice president of Banking and Insurance Solutions.
He is a senior operations executive with leadership experience in insurance, including auto, property and life, as well as retail banking and healthcare, among others. He has expertise in transforming customer service operations, outsourcing, client management and customer service for scaling high growth businesses.
Buckle provides a financial services platform that focuses on insurance, credit and advocacy for the gig economy.
Source: Buckle
RT Environmental and Construction Professional Promotes Reynolds to Vice President
RT Specialty has promoted Joe Reynolds to vice president within the Environmental and Construction Professional (ECP) Practice.
He joined the company in 2018 as an assistant vice president and has since built a substantial book of business within the contractor's pollution liability (CPL), architects and engineers (A&E) and contractors professional (CPrL) liability marketplace.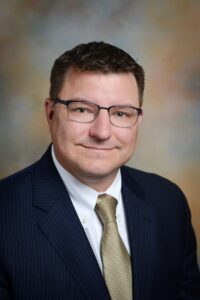 Prior to joining the organization, Reynolds served as an A&E product head at Hiscox Insurance and vice president and executive underwriter in XL Catlin's Design Professional division. For more than a decade, he also underwrote and developed product strategy for management and professional liability products at Travelers Insurance and The Chubb Corporation.
Reynolds is based in Spring City, Pennsylvania.
RT ECP is a part of the RT Specialty division of RSG Specialty LLC, a Delaware limited liability company based in Illinois. RSG Specialty LLC is a subsidiary of Ryan Specialty Group LLC (RSG). RT ECP provides wholesale insurance brokerage and other services to agents and brokers.
Source: RT Specialty
Was this article valuable?
Here are more articles you may enjoy.