DUAL Transactional Risk Hires Marchica as Vice President for New York Team
DUAL Transactional Risk, the newest underwriting team at DUAL North America, has hired Megan Marchica as vice president for its New York-based team.
In this role, Marchica will focus on mergers and acquisitions, related insurance solutions and associated transactional risks.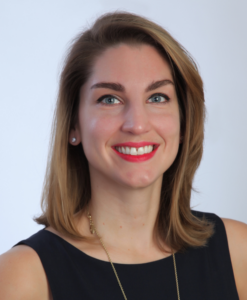 Marchica brings 15 years of financial lines experience to the role, the majority of which focused on underwriting directors and officers liability coverage for public companies. Prior to joining DUAL in March 2021, she was managing director at The Hartford Financial Services Group, supervising the Midwest region executive liability group. Marchica also spent more than nine years underwriting management liability lines in New York City.
DUAL North America is a specialty program administrator offering property, casualty and financial lines products through several specialized subsidiary companies. DUAL North America currently has nine underwriting offices throughout North America and is a part of the DUAL Group, an international underwriting agency and Lloyd's international coverholder with offices in 16 countries.
Source: DUAL North America
Global Indemnity Group Appoints Charlton Chief Executive of Insurance Operations
Global Indemnity Group LLC, parent company of specialty property/casualty insurance providers Penn-America Group, United National Group, Diamond State Group, American Reliable Insurance Company and Collectibles Insurance Services, has appointed David S. Charlton as its chief executive of Global Indemnity's insurance operations as well as a member of its board of directors.
Charlton is a 34-year veteran property/casualty insurance industry senior executive with expertise in excess and surplus, binding authority, small business and other specialty insurance businesses.
Prior to joining Global Indemnity, Charlton served for seven years at Chubb Limited, where he had been recruited to expand its Westchester Specialty excess and surplus small business division. Prior to Chubb, Charlton served at Berkshire Hathaway's United States Liability Insurance Company (USLI), including as executive vice president and chief underwriting officer. Charlton began his insurance career at Philadelphia Consolidated Insurance Companies, where he created and managed the company's core professional lines casualty division.
As the company's principal executive officer, Charlton will report directly to the company's board of directors through its chairman. Charlton's appointment concludes the chief executive search process initiated by the company's board of directors in January 2021.
Global Indemnity Group LLC, through its several direct and indirect wholly owned subsidiary insurance companies, provides both admitted and non-admitted specialty property/casualty insurance coverages and individual policyholder coverages in the U.S., as well as reinsurance worldwide.
Source: Global Indemnity Group LLC
Alera Group Names Whitney Floyd as Vice President of Sales for the Northeast
Alera Group, an independent, national insurance and wealth management firm, has appointed Whitney Floyd as vice president of sales for the Northeast. She will be based out of the greater Philadelphia area.
Reporting to Vice President of Sales Development Jim Wochele, Floyd will lead all sales initiatives in the Northeast region working directly with 12 Alera Group locations.
In this role, Floyd will train, develop, mentor and motivate the Northeast sales teams. With more than 12 years of sales experience, Floyd joins Alera Group from alphabroder, where she served as regional vice president of sales.
Prior to alphabroder, Floyd worked as a national sales manager for Trion Group, a Marsh & McLennan Agency LLC company. During this time, she managed a team of sales associates across the country while continuing to develop and manage new business opportunities and current client relationships.
Alera Group is an independent, national insurance and wealth management firm with more than $500 million in annual revenue offering employee benefits, property/casualty, retirement services and wealth management solutions to clients nationwide.
Source: Alera Group
Was this article valuable?
Here are more articles you may enjoy.