New York's Greene & Associates Hires Rapini as Chief Financial Officer
Greene & Associates Inc., based in East Aurora, New York, has hired Phil Rapini as its new chief financial officer.
Rapini will be responsible for overseeing the financial operations of the specialty insurance brokerage firm, as well as developing future revenue models for the company. He previously served as CFO at LoVullo Associates Inc. for 17 years. Rapini created and managed Superior Payment Plan LLC, a specialty insurance premium finance lending company.
His appointment comes as long-time CFO Terry Greene will be retiring later this year.
Source: Greene & Associates
Merchants Insurance Group Promotes Behrent to Vice President of National Distribution
Merchants Insurance Group has promoted Scott Behrent to vice president of National Distribution. He will be working out of his residence in Pittsfield, Massachusetts.
Behrent joined Merchants in 2015 as its regional vice president for the company's New England regional office in Bedford, New Hampshire. He has more than 30 years of property/casualty insurance claims, operations and underwriting experience.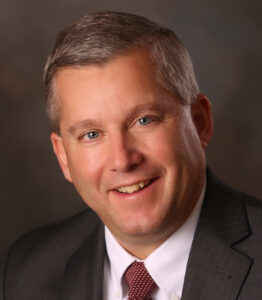 In this new position, he will be responsible for managing and developing strategic relationships with key agency partners who represent Merchants across multiple operating territories. Behrent will work closely with Merchants' regional offices to develop and coordinate the execution of strategic business plans and will oversee agency contracts and licensing, as well as agency mergers and acquisitions.
Merchants Insurance Group is composed of Merchants Mutual Insurance Company, Merchants Preferred Insurance Company and Merchants National Insurance Company. The companies offer personal and commercial insurance through a network of more than 1,000 independent insurance agents throughout the Northeast and North Central U.S., with corporate headquarters and regional operations located in Buffalo, and Hauppauge, New York, Mount Laurel, New Jersey, and Bedford, New Hampshire.
Source: Merchants Insurance Group
Maryland Insurance Administration Names Boban as Chief Actuary
Maryland Insurance Commissioner Kathleen A. Birrane has named Bradley B. Boban as chief actuary for the Maryland Insurance Administration (MIA).
Boban has served as senior actuary for the MIA since 2017. He has nearly two decades of experience in actuarial science.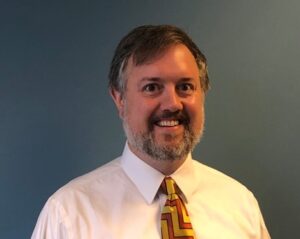 He will lead the 10-person Office of the Chief Actuary. The primary responsibilities of the office include reviewing rate requests and appropriate supporting data for compliance with Maryland laws and regulations governing health insurance, which includes long-term care, major medical and disability coverage. He will also be responsible for the annual valuation and certification of the reserves held by life insurance companies domiciled in Maryland to pay future benefits, as well as tracking and analyzing various industry trends.
Prior to joining the MIA, Boban was assistant actuary at CareFirst BlueCross BlueShield, where he managed a three-person team in charge of pricing the individual health insurance marketplace in three states. He began his career at CareFirst in 2002 as an actuarial analyst.
Source: Maryland Insurance Administration
Was this article valuable?
Here are more articles you may enjoy.