The finance chief of Zurich Insurance, Pierre Wauthier, named chairman Josef Ackermann in his suicide note, the company confirmed on Friday as it pledged to investigate whether he had been put under undue strain before his death.
The insurer has been thrown into disarray since company veteran Wauthier was found dead at his family's lakefront home on Monday and the subsequent resignation of former Deutsche Bank boss Ackermann three days later.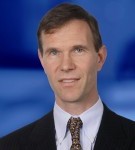 Ackermann, one of Europe's top financiers, quit after Wauthier's family shared the contents of the letter with senior executives at the firm, a source told Reuters. Wauthier explicitly blamed Ackermann in the note for putting him under pressure, said the source, who declined to be named because of the sensitivity of the subject.
Ackermann has described the allegations as "unfounded" but said he would leave to avoid damaging Zurich's reputation. He took over as chairman last year. The insurer said Ackermann had made a personal decision to leave.
Sources said Ackermann and Wauthier had clashed ahead of the company's second-quarter results in August over how they were presented.
Wauthier, finance chief since 2011, mentioned the presentation of the results in his suicide note, a company source added.
In a conference call with investors, the company said there was no link between Wauthier's death and Zurich's financial performance.
"We stand by everything we said at the half year," Chief Executive Martin Senn said.
Acting Chairman Tom de Swaan said the company would investigate the circumstances leading up to Wauthier's death.
"The board sees it as its prime responsibility to look into the question as to whether there was undue pressure placed on our CFO," he said, adding that he was not aware of any inappropriate behaviour by Zurich's board members.
FLUX
Ackermann's abrupt departure comes on top of a period of flux among Zurich Insurance's upper echelons. Its life insurance chief Kevin Hogan left two weeks ago to join AIG as head of consumer insurance and former general insurance head Mario Greco quit a year ago to lead Italian insurer Generali .
"The board is well aware of the need to strengthen the management team, and I consider this to be our top priority," said de Swaan, who was vice chairman under Ackermann. "Our focus is on ensuring the continued stability of the company."
The company has set up a telephone hotline for employees shaken by the death of Wauthier, a married father of two.
Shares in the group, the worst performing insurance stock in Europe over the past six months, rose over 1.5 percent after the conference call, snapping a four-day losing streak, with investors saying Ackermann's departure would not derail things.
"Ackermann has not been there for a long time. He's not the architect of anything, and this is not a company in a big transition," said one Top 20 shareholder.
The investor, who declined to be named, said Ackermann's openness about why he was resigning was actually reassuring.
"I was quite surprised at the statement and the references to Pierre's family. Normally, you see a holding statement," he said.
"What he said was better than if he just walked without saying anything, because then it would look like perhaps there was a hole or that something was wrong with the accounts. Not so much a cover-up but that something might have been found in the company."
SHARE PERFORMANCE
The suicide scandal comes at a tough time for the company. Two weeks ago Zurich reported a 17 percent slide in first-half net profit and it said low investment returns meant it would miss some targets.
The company's shares had fallen close to 11 percent in the past six months, compared with a near 10 percent increase in the European insurance index.
A former colleague of Wauthier's said there had been pressure within the company to turn around its share performance.
Ackermann took on the chairmanship of Zurich Insurance after failing to become chairman at Deutsche Bank.
There was some surprise that the Swiss national opted for a relatively low-profile role in insurance rather than aiming for a top spot at one of Switzerland's banks.
But the 65-year-old moved to shake up Zurich Insurance, which he felt was lagging behind European peers. Unlike previous chairmen, he took a very close interest in the finer details of results and accounts.
Former colleagues of Ackermann say he does not court confrontation.
"I have never seen Ackermann lose his cool at a meeting. But if you were underperforming, he had a way of communicating it without having to spell it out in a way which was personal. You talked about the numbers, and they told you everything you needed to know," said one senior banker, who declined to be named.
While he is credited with transforming Deutsche Bank into an investment banking powerhouse during a decade-long tenure, Ackermann is no stranger to controversy.
Last month, he lost a power battle at Siemens, where he is a non-executive director, over the ousting of Chief Executive Peter Loescher, and he faces the prospect of being dragged into a legal row over Deutsche's role in the collapse of the Kirch media empire over a decade ago.
Was this article valuable?
Here are more articles you may enjoy.