It was a case of adapt and thrive when modeling and analytics company Sciemus made a big strategic leap this year into underwriting space, power, mining, renewable energy and cyber—as a managing general agent.
Despite the ongoing soft market, CEO Rick Welsh* sees real opportunities for growth in these specialty areas by "seeking out market dislocations" or filling gaps in coverage when clients' risk demands are not being met.
The market is soft "because a lot of insurance is commoditized and everyone is chasing the same dollars down," Welsh said in an interview. "There are risks out there that many insurers aren't addressing. We believe we can write these specialist risks more profitably by using our modeling expertise," he added.
The company has traditionally offered its modeling and consulting services to help third-party insurers optimize their underwriting performance and profitability.
"By fusing our modeling expertise with in-house underwriting capability, we will be able to enhance our revenue model and expand from being an underwriting services company while satisfying our clients' unfulfilled risk demands."
Adding Another String to Its Revenue Bow
While these modeling and consulting services are still being offered, London-based Sciemus has now added another string to its revenue bow by providing insurance and reinsurance products via its in-house team of underwriters.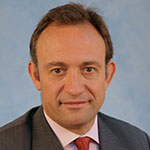 "By fusing our modeling expertise with in-house underwriting capability, we will be able to enhance our revenue model and expand from being an underwriting services company while satisfying our clients' unfulfilled risk demands," Welsh said.
Sciemus' capital partners for its MGA/Lloyd's coverholder business are Antares Underwriting (the Lloyd's managing agent) and Bermuda-based Endurance Specialty Holdings. Together their capital provides capacity of up to $20 million per risk (as of mid-July).
Welsh emphasized, however, that the company isn't new to underwriting and indeed has been an MGA providing space insurance since 2007. With an average loss ratio of less than 3 percent, Sciemus provides capacity of $20 million for in-orbit risks and $10 million for any single launch.
This year, the company also began providing MGA services in the areas of operational power risks with capacity of $10 million per risk. And, as a Lloyd's coverholder, it provides solar power output protection with capacity of $3.5 million per location. It also underwrites in the area of wind power with capacity of $3.5 million.
One of the latest additions to its product line is cyber, for which it provides $15 million in capacity as a Lloyd's coverholder and an MGA. In addition to offering data breach and privacy coverage, it also is offering broad-form property damage, contingent business interruption and bodily injury arising out of cyber attacks.
Before it was able to offer the product, Sciemus developed modeling schemes for cyber risk and has begun to "dynamically monitor aggregate cyber exposure across all classes of cyber insurance and reinsurance in order to create the foundation for ILS capacity and capability," Welsh said.
"A lot of modelers are providing schema for how to underwrite cyber insurance, but they're not providing schema for modeling risk and modeling the aggregates. We're doing all three," Welsh said. "If you understand technology and security, it's much easier to model and much easier to understand."
Filling Coverage Gaps
Sciemus is planning to expand into other specialty areas, continuing to exploit market dislocations by creating new underwriting approaches via probabilistic modeling.
He explained that modelers often use deterministic modeling, based on actuarial data from the past. "On the other hand, Sciemus' modeling and expertise result in data being used to predictively model emerging and complex risks," he said.
Coverage gaps are filled by identifying emerging risks and then developing the disciplines required to model and underwrite that risk, Welsh said.
An example of a new product offered this year by Sciemus is one that protects the owners of solar farms against lack of sunlight. The policy pays out if levels of sunshine fall below an agreed amount—which acts to reduce the output and revenues of the farm as well as increase financing costs. The product is available as a hedging instrument for solar farm operators for up to 10 years.
While other lack-of-sun policies are available in the market, they are often tied into property damage programs, Welsh said, noting that Sciemus' insurance can be purchased as a standalone product, which makes it more affordable, particularly for the operators of smaller solar farms.
Refining Models
"We will continue to refine and improve our underwriting models, recalibrating them for use with our new range of insurance and derivatives products," he said, adding that the more experience the company gains, the more granular its models become.
The development of Sciemus' risk analysis models is being assisted by the company's strategic partnership with QinetiQ, the former research and development facility of the U.K. Ministry of Defence, based in Farnborough, England.
Welsh emphasized that the company will continue to offer modeling and consulting for third-party insurers and doesn't expect any conflicts as it raises its underwriting profile. "Other underwriters don't have modeling capability in these areas, and hence there isn't any conflict.
"Our success has been built upon providing high-quality data and modeling expertise for underwriting clients that generate loss ratios that outperform the market. That's not going to end with our change in strategy."
* Rick Welsh joined Sciemus in November 2015 to lead Sciemus Cyber. He became CEO of the overall company in March of this year. Previously, he was global head of Cyber Insurance at AEGIS London, where he established the first Lloyd's cyber consortium on behalf of AEGIS, Atrium, Canopius, Antares, Ark and Argenta.
This article first appeared in Insurance Journal's sister publication, Carrier Management.
Was this article valuable?
Here are more articles you may enjoy.