After a five-month search for a new chief executive officer, UK's Aviva plc has promoted a company veteran, Maurice Tulloch, to the position, effective immediately.
Tulloch joined Aviva in 1992 and was most recently chief executive officer International Insurance (January 2017 to present) and chairman of Global General Insurance. Tulloch joined the board of Aviva plc as an executive director on June 20, 2017.
Aviva's previous CEO, Mark Wilson, exited the company in October 2018 after almost six years. During his tenure, he reshaped the company to improve its financial performance by exiting non-core operations, by building the strength of the company's balance sheet and bolstered capital with the Friends Life acquisition in April 2015. However, the company's share price remained sluggish and did not deliver the returns that shareholders expected, so he was pushed from the job.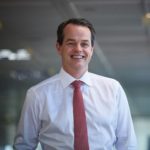 During Tulloch's Aviva career, he was CEO of Aviva UK and Ireland General Insurance, the largest of Aviva's general insurance units. Prior to that he was president and CEO of Aviva Canada (2009 – 2013), with responsibility for the strategic direction and operation of Canada's second largest property and casualty insurer. Among his senior management roles at Aviva, he also was executive vice president and chief operating officer, Aviva Ontario.
Sir Adrian Montague, chairman of Aviva, has been acting CEO since Wilson left the company. He now has reverted to his role as non-executive chairman, effective March 4. "Maurice will be an outstanding chief executive of Aviva. He knows the business inside out," said Montague.
"He has led our businesses in the UK and internationally and built strong teams across life insurance and general insurance. Maurice knows our strengths, knows where we need to improve and has a deep understanding of insurance and customers' needs. He is exceptionally well qualified to re-energize Aviva and deliver long-term growth."
Montague said the board conducted a competitive search process, interviewing external and internal candidates, which led to a "unanimous" vote for Tulloch.
"I am honored to lead Aviva, a business I've been part of for 26 years. There is a clear opportunity to realize Aviva's significant but untapped potential," said CEO Tulloch.
"Aviva is financially strong, we have a well-known brand and excellent businesses. But there is more to do to improve returns for shareholders," he added.
Tulloch was born in March 1969 in Falkirk, Scotland. He has dual nationality in Britain and Canada.
Source: Aviva
Related:
Topics Canada
Was this article valuable?
Here are more articles you may enjoy.