Independent Lloyd's broker AFL Insurance Brokers Ltd. announced the appointment of Jonathan Bines as CEO of AFL UK, effective June 1, 2019. His appointment is part of the company's strategic plan to gear up for expansion in North America.
Currently AFL Chief Commercial Officer, Bines will take on the role that will see him lead the company's wholesale and retail operations supported by Corporate Director Mike Almond and Chief Financial Officer Chris Gagg and the rest of the global leadership team.
Following a 20-year career in insurance, Bines joined AFL in April 2018. Prior to AFL, he was a senior partner, Specialty Property & Casualty at JLT. Bines began his insurance career in 1998 at Marsh. He joined Jardine Lloyd Thompson in 2005 where he held various positions, returning again as a senior partner after a four-year stint at Integro Insurance Brokers as head of its UK Multinational Practice.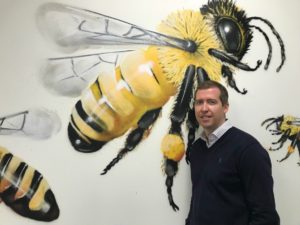 Bines' appointment as CEO of AFL UK will take place ahead of the launch of a new AFL platform in North America, which is planned for later this year. AFL co-founder and current CEO Bob Finch will relocate to the U.S., becoming CEO of AFL North America, an operation which will support the creation of new independent managing general agency (MGA) businesses, and new product lines.
"The business is in good health, with an infrastructure now in place ready to accommodate the bigger scale we have strategically planned in the coming years," said AFL CEO Bob Finch.
"[W]e see building our presence in North America as a natural evolution for AFL as we look to increase the flow of long term business into London," he added.
"We enjoy strong relationships throughout the U.S. and Canada and this expansion is the strongest signal of intent and commitment we could make to those markets, and our partners and friends over there. It's an incredibly exciting prospect, for both myself and AFL, and I am very much looking forward to leading this drive."
In his new role, Bines said he will be aiming to enhance the company's operations in London and Manchester.
Source: AFL Insurance Brokers
Was this article valuable?
Here are more articles you may enjoy.