The insurance industry is facing a complicated cocktail of massive political and economic uncertainty, climate risks, huge shifts in technology and increasing regulatory burdens. These are just some of the industry challenges cited by Jon Dye, chief executive of Allianz Insurance, the UK subsidiary of Allianz.
Dye and a panel of industry executives spoke recently about the future of insurance—and how the industry can navigate such challenges while remaining relevant to customers.
Over the past decade, trillion-dollar, tech-driven companies such as Amazon have come from nowhere and now "dominate our lives because, of course, we use their platforms each and every day," said Dye.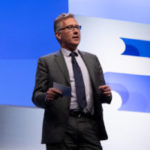 That technology is driving a constant change in the needs and expectations of customers who now judge the industry by their experience with Amazon, or their bank, or their holiday booking site, he said. These are the points of comparison, "and that's what we're up against" as an industry, he affirmed.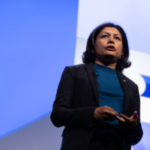 Dye was joined on the panel by Tulsi Naidu, chief executive officer, Zurich UK, who agreed that customers expect simple, intuitive, frictionless, transparent products and services—an expectation that is driven by their experiences with technology in other parts of their lives.
Dye explained that the reality of technological changes led Allianz to launch a global strategy in November 2018 with the strapline, "Simplicity Wins."
"We have to make our industry simple. We have to produce straightforward, easy-to-use, intuitive products that our customers can readily understand," he told attendees at the annual convention in May 2019 of the British Insurance Brokers Association (BIBA) in Manchester, England.
"We have to make our businesses digital, and clearly…that means an awful lot more than just having a nice website. It means we need to use technology all the way through our businesses to drive out complexity," he added.
The intent of such digitization is not "to get rid of conversations with our customers. It's to create the space to have more conversations with our customers, which I think are increasingly important," he emphasized.
Remaining relevant to customers was a big focus of discussion for the panel.
"We've got to stay relevant for our customers. So, for all of the technology in the world, this is still a people business…That isn't going to go away. Local presence, local conversations, face-to-face contact are still super important, however much technology there is in the world," Dye continued.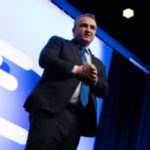 Another panel member, Rob Townend, managing director at Aviva UK General Insurance, said it is vital to deliver "ruthless excellence" for customers. "We've got to deliver value. We've got make it easy," he said, emphasizing that insurers have got to avoid giving customers surprises—whether that's the policy they've bought, the value they pay for it or the claims they ultimately make.
'Back to Basics'
Darren Rowe, head of Business Development for Allied World, which operates a Lloyd's syndicate, addressed the value that Lloyd's provides. "What does Lloyd's give you? It gives you the capacity. It gives you the security. And for a lot of clients and brokers, they want that Lloyd's stamp. They want that Lloyd's paper."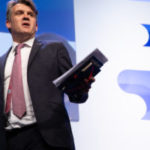 And the market provides its best value when it gets back to basics, providing specialist capacity for more complex risks, he said. Rowe cited current challenges faced by insurance buyers in the professional indemnity market, the directors and officers liability market and medical malpractice, to name a few. "All of these are really challenging markets at this time," which require specialist knowledge.
Lloyd's needs to focus on specialist underwriting to support the wholesaler, retail broker or the managing general agent, Rowe added.
Rowe said he is a "massive advocate of the tripartite arrangement between client, broker and insurer. With all the M&A activity going on at the moment, it's never more important to be close to the client, from the broker and from the insurer perspective."
Industry Brand
The panel also discussed the need to improve the brand of the insurance industry, which often is not viewed with high levels of trust and doesn't sell itself well. Zurich UK's Naidu said it is important to talk about what the industry does and the role it plays, "so that our regulators, our public and others have confidence in…the product we bring to market."
"I'm a huge optimist about the future of our industry," she emphasized. "What we do fundamentally is about creating confidence—confidence that allows people in their personal lives to realize their dreams and businesses to invest for the long term." Simply put, she continued, insurers, brokers and our industry at large all help build "resilience into the economy…"
Townend reminded the audience that insurance is a fantastic industry in which to work, but consumers often don't understand "the contribution we make, the social good we do, the people we employ, the money we put into local communities…" He said the good that the industry does is also connected to the claims that are paid to keep businesses running, to put people's lives back together when they've been ill, or to rebuild their homes after they've burned down or they've been flooded.
"Do we really talk the language of the consumer? Do we make it easy to understand what this business is about and the contribution we make to society?" Townend questioned. By focusing on such messaging and helping the public understand the contribution that the industry makes, "we can increase the trust in an industry that has really low trust levels," Townend emphasized.
Several of the panelists discussed the dual pricing controversy, which has hit the headlines in the UK and hasn't done much to help raise the industry's level of trust with customers. (Dual pricing occurs when loyal, longstanding customers are charged a higher premium price than new customers who are given a new business discount.)
Townend said Aviva has launched a new product called "AvivaPlus," which guarantees the same or an even better price at renewal than if you are a new customer to AvivaPlus. "It's got other features, but it is trying to break that cycle of new business being lower than renewal business."
Naidu cautioned that the industry's reputation can be tainted by just one newspaper story about a 75-year-old woman who has been with an insurer for a long time and is being charged exorbitant premiums. "That simple story in a Sunday newspaper, I think, does impact us and our reputation as an industry."
The industry is defined by its lowest common denominator, "so I would urge everybody to be thinking really hard about the duty of care that we owe to customers, as individual businesses," she added.
While Dye agreed with Naidu, he indicated there are two sides to the controversy. He reminded the BIBA audience that there is "a whole group of consumers who are benefiting massively through the current market dynamic" and the new business discount because they switch insurers every year.
Dye said new business discounts are offered in industries beyond insurance. "So, will we get to a place where the new business discounts are not OK anymore?" he questioned. "That would be quite extraordinary for an industry to be in that position." For every little old lady who has paid more than she should have done, "there will be a young working family that takes out household cover year after year after year and gets a stunningly good price," Dye continued.
As a result, he confirmed, it will be tough to regulate "because there are consequences at both ends of the spectrum."
Townend agreed that regulators have a tough job because they have to compare the quality of the product along with the price. "This shouldn't just be about price. Because if we go to the lowest common denominator and just talk price, we don't talk about quality of service or product."
He noted that insurers provide a discount reward for those that shop around. "It actually isn't a loyalty penalty; it's just you get a very good discount. And with the cost of acquisition, it makes it look very unprofitable for us in the first two years. So actually, you've got to look at it both ways."
Talent Management
Whatever the business realities, the panelists agreed that the industry's brand–the trust that people have in the industry—is important in order to be able to attract top talent.
Naidu called attracting talent one of the "huge and pressing issues" facing the industry.
"The future of our industry is based on the quality of talent that we attract. If you go to an InsurTech hackathon, the range of people that you see is much broader than the average graduate intake that we're all seeing in our big firms," she said.
Naidu said insurers and brokers need to do a better job selling the fact that insurance is a "cool thing to do."
Discussing diversity in the workforce, Townend said, "if we have a workforce that is similar to our customer base, our reputation will improve."
Dye said that Allianz has been working to improve on gender parity for a long time. "When I joined Allianz in 2003, I think 20 percent of the managers were female, and today it's 35 percent. So that's a lot of progress, but clearly we still have much further to go." In addition, Dye said, Allianz has a whole range of employee-led networks that are helping to support different communities in the business. One example is the company's LGBT network. "I think the important thing for us is that we open it up and give them a platform and a framework so that they can actually get the support that they need," he continued.
Townend agreed that communities are very important because they help create role models. "I've learnt, whatever I say, a white guy in his 50s doesn't have the same impact as somebody who's been there and has experienced it."
It is important that the industry is a welcoming place for everybody to work so people "feel confident and be able to contribute," emphasized Naidu.
Rowe commented on recent press reports about rampant, alcohol-fueled sexual harassment within the Lloyd's market. Such behavior, he emphasized, is not acceptable in any industry.
The Lloyd's market responded to these news reports by setting up an independent whistleblower hotline, warning that it could ban people for life for inappropriate behavior. In addition, another rule states that entry passes will be confiscated if a passholder attempts to enter a Lloyd's building "under the influence of alcohol or any illegal drug." The passholder's Lloyd's pass then would be returned to the chairman or chief executive officer of the passholder's company. (See related article in this issue of Carrier Management.)
Rowe noted that Allied World is one company among many in the Lloyd's market that are dry companies. "Even if you're not going to Lloyd's, you do not go to lunch and drink. You don't go into Lloyd's if you're drinking. You just don't do it."
If the industry wants to be taken seriously, if it wants to offer a safe and diverse work environment, "then we have to change the way that we're perceived," he added.
This article first appeared in the July/August edition of Insurance Journal's sister publication, Carrier Management. The magazine was published in June 2019.
Main photo: Panel Moderator Julie Page, CEO of Aon UK, left, along with Jon Dye, Tulsi Naidu, Rob Townend and Darren Rowe. Photos provided by BIBA.
Was this article valuable?
Here are more articles you may enjoy.