Gallagher, the Rolling Meadows, Ill.-based insurance broker, has named Dave Partington as CEO of its Canadian retail property/casualty brokerage operations, where he will lead the strategy and culture for continued growth across the country.
Partington joined Gallagher in 2012, initially leading the regional offices of Gallagher Heath in the U.K. In 2014, he relocated to the U.S. as president of the Small Business Practice for Gallagher's retail P/C brokerage operations. While in the U.S., he doubled the practice's revenue, created a sales and service infrastructure, led and supported multiple mergers, and enhanced market relationships, said Gallagher in a statement.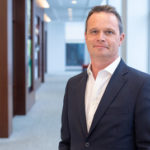 Prior to joining Gallagher, Partington held leadership positions with Towergate Broking (2007 to 2011) and Marsh (2001 to 2007), according to his LinkedIn profile.
"Dave is an industry leader and, with the significant growth we have seen across Canada in the last few years, there is nobody better positioned than him to lead the Canadian retail P/C brokerage operations," says Patrick M. Gallagher, chairman of Gallagher Canada, Caribbean and South America.
Source: Gallagher
Was this article valuable?
Here are more articles you may enjoy.