Victor Insurance Holdings, managing general underwriter, has received approval from Lloyd's if London to establish Victor Syndicate 2288 and commence underwriting effective January 1, 2020 with stamp capacity of £57m, supporting a business plan of $100m USD.
Victor Syndicate 2288 will support Victor's underwriting of property/casualty business in the U.S., UK, Italy, and the Netherlands. The syndicate will also provide opportunities for capital partners to participate in risks underwritten by its underwriting hubs in Boulder, Colorado; London, UK; Rotterdam, Netherlands; and Milan, Italy.
Asta will be the managing agent for the new syndicate, providing underwriting oversight and operational support. Asta currently manages 10 Lloyd's syndicates and has experience with start-up syndicates. Julian Tighe, CEO of Asta, said this is Asta's second launch at Lloyd's this year.
Anthony Stevens, president, Victor International, who joined the firm in May from Marsh, said Lloyd's "digital-forward approach" aligns well with Victor's digital capabilities and its international expansion plans.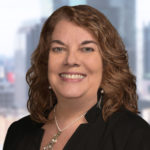 In the U.S., the syndicate will support the needs of small commercial properties in catastrophe-exposed areas that is now handles through its subsidiary, ICAT, a U.S.-based managing general agent that focuses on property risks for small-and-medium-sized enterprises.
Jill Frances will be the active underwriter for Victor Syndicate 2288. She will also assume the role of chief Underwriting and Operations officer for Victor International. Frances reports to Stevens and relocated to London this year. Frances was formerly managing director for Victor US and brings more than 20 years of experience in specialty underwriting, recently running the professional liability division.
Kevin Collins will become executive leader of the Architects and Engineers division at Victor US. Collins has 30 years of experience with Victor and the A&E program.
Zach Vollmer will remain the leader of the Real Estate program.
Victor Insurance Holdings, formerly known as The Schinnerer Group, has locations in the U.S., Canada, UK, Netherlands, Italy, Germany and Australia. It handles $1.6 billion in premium on behalf of numerous insurance carriers, through 25,000 insurance agents and brokers.
The Schinnerer Group's businesses started using the Victor brand over this year, and combined to operate as a global entity. The companies include Victor O. Schinnerer & Co. in the U.S., ENCON in Canada, Bluefin Underwriting in the UK, Mees & Zoonen in Italy and the Netherlands and Schinnerer's operation in Bermuda. Recent acquisitions, ICAT and Dovetail Insurance, are also part of the Victor global business but retain their original names.
Related:
Marsh's Stevens Joins Victor Insurance to Lead International Business
Was this article valuable?
Here are more articles you may enjoy.