Axel Theis (62), member of the board of Allianz SE responsible for insurance in German-speaking countries and Central and Eastern Europe, is retiring at his own request on March 31, 2020 after more than 33 years at Allianz.
The Allianz supervisory board has appointed his successor as Klaus-Peter Roehler (55), currently chairman of the board of management of Allianz Deutschland AG and Allianz Versicherungs-AG, effective April 1, 2020.
While Roehler will retain his role at Allianz Deutschland AG, he will be replaced at Allianz Versicherungs-AG by Frank Sommerfeld as chairman of the board of management, effective April 1, 2020.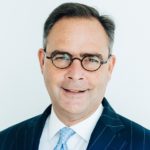 Roehler became CEO of Allianz Deutschland in 2017. Prior to that he had been CEO of Allianz Italia, a post he took after serving as CEO of Allianz Suisse for two years. He started his career at Allianz in 1996. He held various managerial positions, first in Germany and then at the international level. He headed the group CEO office and he was senior vice president of the Europe 1 Insurance Division, covering Switzerland, Austria, Italy, Spain, Portugal, Greece and Turkey.
In 2007 Roehler first moved to Italy where he worked for five years as chief operating officer. He then left Italy to head the Allianz Group's Swiss subsidiary as CEO and returned to Italy in 2014.
Roehler holds a doctorate, a degree in law and has a diploma in business administration. He started his career in the banking industry.
"Klaus-Peter Roehler has been leading Allianz Deutschland to profitable growth since 2018 and will continue to develop it sustainably in his new responsibility," said Oliver Baete, chairman of the board of management of Allianz SE. "I thank Axel Theis for his decades of successful work, and I would like to pay special tribute to his expertise and foresight on the Board of Allianz SE over the last six years. I wish him all the very best in his personal life and entrepreneurial ventures."
Michael Diekmann, chairman of the supervisory board of Allianz SE, added: "With Axel Theis, a highly respected Allianzer who has visibly shaped our company is retiring. For three decades Axel Theis was a driving force for the continuous development of our property and casualty segment worldwide. With Klaus-Peter Roehler, he is succeeded by a very experienced insurance manager who has achieved lasting successes as CEO of several units."
Source: Allianz
Was this article valuable?
Here are more articles you may enjoy.