Watford Holdings Ltd., the Bermuda-based property-casualty re/insurer, announced that John F. Rathgeber will retire as chief executive officer on March 31, 2020. Rathgeber will remain a member of Watford's board of directors and serve as a senior adviser to the company.
Rathgeber will be succeeded by Jonathan D. Levy, who currently serves as Watford's President.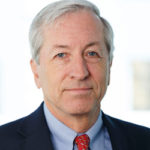 Levy joined Watford at its inception in 2013 as its chief risk officer. Previously, he served as chief pricing actuary of Insurance for Endurance Specialty Holdings Ltd. Prior to that he was a senior consultant at Tillinghast Towers Perrin, after starting his career at ACE INA. Levy holds an A.B. in Mathematics and Economics from Lafayette College, is a fellow of the Casualty Actuarial Society, and is a member of the American Academy of Actuaries.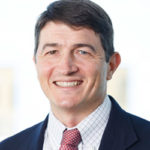 Walter L. Harris, chairman of the board of Watford said, "On behalf of the board, I want to extend a sincere thank you to John for his accomplishments as CEO. He has guided the company from its formation, navigated through challenging markets and ultimately spearheaded Watford's entry into the public markets. I'm pleased we will continue to benefit from his insights and perspectives through his roles on the board and as an adviser to the company."
"I am extremely pleased to turn over the reins to Jon, an immensely talented individual," commented Mr. Rathgeber. "I'm proud of what Watford has accomplished to-date and feel privileged to have helped establish a company with such a unique and powerful business model. I look forward to making further contributions to Watford's success as an engaged board member."
About Watford Holdings
Watford Holdings Ltd. is a global property and casualty insurance and reinsurance company with approximately $1.1 billion in capital as of Dec. 31, 2019, with operations in Bermuda, the United States, and Europe. Its operating subsidiaries have been assigned financial strength ratings of "A-" (Excellent) from A.M. Best and "A" from Kroll Bond Rating Agency "KBRA."
Watford's underwriting operations are managed exclusively by subsidiaries of Arch Capital Group Ltd., the global insurance and reinsurance company.
Source: Watford Holdings
Was this article valuable?
Here are more articles you may enjoy.