Generali's P&C unit Global Corporate & Commercial (GC&C) and insurtech company Descartes Underwriting have formed a strategic partnership to develop parametric products designed to help close the growing insurance protection gap.
This collaboration combines GC&C's technical capabilities in the corporate sector and local markets' knowledge in over 160 countries with Descartes' technological solutions, said Generali in a statement.
Descartes, which specializes in weather risk modeling and data-driven risk transfers, is backed by BlackFin Capital Partners, an independent private equity firm.
By leveraging new technologies, such as image recognition and machine learning, combined with new generations of data sources coming from satellites, weather stations or the internet of things (IoT), new parametric insurance solutions can provide transparency as well as smoother and faster claims management, said Generali.
Target segments include, but are not limited to, agriculture and food industry, energy and renewables, telecommunication and utilities.
Pandemic Response
Traditional insurance products rely on site-visits for claims assessments, which is challenging during the COVID-19 pandemic travel bans, noted the companies in a statement.
They explained that parametric insurance solves this problem because it relies on digital and remote claim assessment, "enabling claims detection and payouts to continue as usual, uninterrupted and fully operational."
(Editor's note: Parametric insurance claims are based on triggers such as wind speed, rainfall volume and earthquake magnitude and don't require site assessments).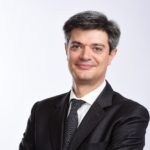 "Parametric products represent one of the identified entrepreneurial initiatives to foster growth within Generali Group's 2021 strategy," said Marco Sesana, country manager & CEO of Generali Italia and Global Business Lines. "Combining our skills with Descartes, we will develop insurance solutions with innovative and technologically advanced services."
"This collaboration further boosts Descartes' growth, secures underwriting capacity and enlarges our geographical reach," Tanguy Touffut, CEO of Descartes Underwriting, which is headquartered in Puteaux, France.
Founded in 2018, Descartes Underwriting is a managing general agent, underwriting risks on behalf of first-tier re/insurers and insurance-linked securities funds. The team works with brokers and offers parametric insurance and innovative insurance policies to protect companies and governments against natural catastrophes.
Source: Generali and Descartes Underwriting
Topics InsurTech Underwriting Tech Generali Life Assurance (Thailand) Plc.
Was this article valuable?
Here are more articles you may enjoy.