BMS Group, the London-based specialist re/insurance broker, announced the appointments of Dominic Addesso as non-executive chairman and LoriAnn Lowery-Biggers as an independent non-executive director of BMS Intermediaries Inc., the group's U.S. reinsurance intermediary arm.
Addesso and Lowery-Biggers also join as independent non-executive directors of BMS Investment Holding Co., the holding company for BMS Group, effective immediately.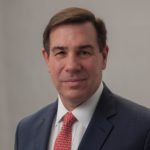 Addesso brings more than 41 years of experience in the re/insurance market to BMS. His most recent role was as president and CEO of Everest Re Group, a position he held from January 2014 to the end of 2019 when he retired.
Starting in June of 2011 he assumed the duties of president of Everest Re Group, leading group operations, after serving as chief financial officer since 2009. Prior to Everest, he held various roles at Munich Re America beginning in 1997 including president of U.S. Treaty. Addesso first began his insurance career in 1978 at Selective Insurance after attaining his CPA designation while at KPMG.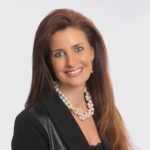 Lowery-Biggers has over 30 years of global financial and insurance experience, most recently as group chief marketing officer at The Navigators Group, Inc., which she joined in 2009 as president of the group's field operations. Lowery-Biggers was also president of Lloyd's of London, North America, leading its business operations across the U.S. and Canada. She previously held senior positions at Wells Fargo Insurance Services and Marsh and McLennan Cos.
Lowery-Biggers is currently CEO of BellaVaughan, Inc. and serves as a non-executive director at Protective Insurance, Co., CopperPoint Mutual Insurance Holding Co. and Brown and Riding. She is also a board member of several non-profit organizations, including A21, an anti-human trafficking group. She is also a recipient of the Mother Teresa Harmony Award.
"The appointments of Dom and LoriAnn are testament to our determination in attracting industry leading talent and to the scale of our ambition in North America," said Nick Cook, CEO at BMS Group.
"Dom's distinguished career in the reinsurance market will contribute greatly to our business as we continue to invest and grow in this sector. LoriAnn is a highly respected leader with a global reputation and extensive market relationships. The opportunities created by these hires are evident to us, and I look forward to working with them and Pete Chandler, our U.S. CEO, in growing our business."
Source: BMS
Topics USA Reinsurance NonProfits
Was this article valuable?
Here are more articles you may enjoy.