Victor Insurance, the world's largest managing general underwriter (MGU), announced the appointment of Richard Turner as international head of Marine, effective immediately. In this newly created role, Turner will be responsible for driving Victor's international marine business with a specific focus on innovative, data- and analytics-driven insurance products and solutions.
Turner is based in London and reports to Anthony Stevens, president, Victor International.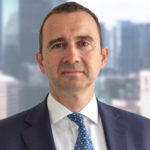 Turner will remain in his role as president of the International Union of Marine Insurance (IUMI), of which he is the first British president in its 146-year history. He has previously held multiple senior roles at RSA Insurance Group plc, including CEO of RSA Luxembourg, director of Global Risk Solutions Europe, and global marine director.
"Richard is a proven global leader with deep underwriting and commercial experience across multiple classes of business. He brings an acumen in how technology, data and analytics can transform insurance and risk management, and I expect he will deliver value to Victor's clients in the in the marine and cargo industry," commented Stevens.
"The increased use of data and further digtalization have the capability to be catalysts for tremendous change in the management of risk in the marine industry. During my time as president of IUMI, I have been articulating the opportunities available to firms around the world to address increased risk challenges through the greater use of technology," said Turner.
Headquartered in Washington, D.C., Victor Insurance Holdings is a subsidiary of Marsh & McLennan Cos. It handles more than $1.6 billion in premium on behalf of numerous insurance carriers, through a network of more than 25,000 active insurance agents and brokers. In addition to the U.S., it has offices in Canada, UK, Netherlands, Germany, Italy and Australia.
Source: Victor Insurance
Was this article valuable?
Here are more articles you may enjoy.