This edition of International People Moves covers appointments at three London-based brokers: Oneglobal, McGill and Partners, and Gallagher
A summary of these new hires follows here.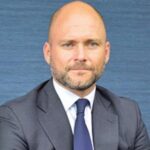 Oneglobal Broking, the London-based broker, announced the appointment of José Miguel González as chief commercial officer, Oneglobal Latin America, with responsibility for all countries in the region excluding Peru. He will join on completion of his existing contractual obligations.
Oneglobal's Latin American operation will be headed by recently announced Nicolau Daudt as CEO, with support from Alvaro Gabaldon, CEO of Oneglobal Miami; Diana Rios, senior operations assistant Oneglobal Miami; and Ricardo Retana, head of Oneglobal Central America. They are now joined by González as chief commercial officer.
González is a highly experienced insurance and reinsurance executive who was latterly CEO of JLT Re Colombia and Peru. He has outstanding relationships with senior business leaders throughout Latin America and will be instrumental in driving the growth of Oneglobal across the continent.
***
McGill and Partners, the boutique specialist re/insurance broker, announced that David Cousar will be joining its Facultative Reinsurance team in 2022, to bolster the company's presence in Asia Pacific.
Cousar has spent 26 years in the insurance industry, with the last 21 years as a facultative reinsurance broker across a number of broking firms in senior roles. He began his career as a property underwriter at Legal & General before moving to direct writing reinsurers National Re and General Re.
Cousar was part of the team responsible for establishing Willis Re Fac and also led teams at Lockton and Howden. In 2014, he moved to Singapore to lead the Aon Reinsurance Asia Facultative business where he has been responsible for all lines of business in the region.
In his new role, Cousar will be working closely with Paul Summers, head of Facultative Reinsurance, providing on-the-ground expertise and experience to support the expansion of the facultative reinsurance business in the Asia Pacific region.
Paul Summers, head of Facultative Reinsurance commented: "We are incredibly excited that David is joining the firm which will bolster our expertise in the region. David has significant experience working in the Asia Pacific market and will provide valuable support to our growing Facultative Reinsurance capability."
Since its inception in May 2019, McGill and Partners has undergone significant growth with revenues to date in excess of US$100 million and hired headcount now surpassing 340 colleagues.
***
Gallagher announced last month it has appointed Erik Alsegard to oversee a new intellectual property (IP) insurance practice.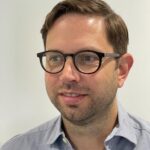 Alsegard joins Gallagher in London following seven years at CFC Underwriting, where he was the IP Practice Lead. He has also held specialist IP insurance positions at Munich Re and Miller.
As IP Director, Alsegard will report to Executive Director Tom Draper, who runs Gallagher's cyber practice, and his first priority will be to offer the services to existing Gallagher clients that have a demand in this growing area of specialist insurance.
IP insurance typically covers legal defense costs and damages or settlement awards for policyholders accused of IP infringement, among other things. A common reason for purchasing the insurance is also to cover contractual obligations to indemnify customers or licensees in relation to IP infringement claims. The costs involved in IP claims can be very significant and, in some cases, prevent businesses from trading. The insurance may also cover the legal costs associated with pursuing parties infringing on the policyholder's IP.
"Coming to Gallagher to lead the development of this practice is a fantastic opportunity – due to its intangible nature IP risk is a very real but often uninsured exposure that can significantly impact firms, and it's important that businesses have access to specialist advice on this complex area. I look forward to working with the team to develop our offering," commented Alsegard.
Topics Mergers Aon A.J. Gallagher
Was this article valuable?
Here are more articles you may enjoy.