Six Bermudian students will be learning about the global reinsurance industry this summer as part of an internship program with Ariel Re in Bermuda.
The interns will learn about a variety of roles within the sector, including operations and finance, catastrophe modelling, underwriting, claims, and actuarial science.
As well as learning how individual departments work and attending daily meetings, the interns will also benefit from lunch and learn sessions where they will gain insights into the wider reinsurance industry.
This year sees the highest number of students taking part in the internship program, which includes a paid salary.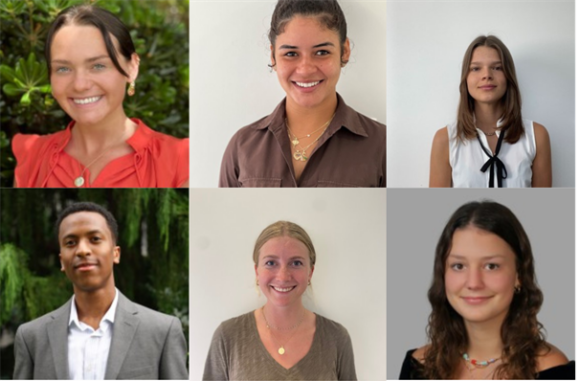 "Ariel Re has a strong commitment to developing the next generation of reinsurance talent right here in Bermuda," said Head of Human Resources Lindsay Hyland. "The reinsurance industry offers a fascinating range of well-paid careers and the chance to travel the world as part of a global industry.
"Our interns will get a comprehensive insight into how our industry works, and I am hopeful that some of these talented young people will eventually join us on a full-time basis to help us build our business."
The interns are:
Giovanni Hollis, who is completing a Bachelor of Science, Industrial Engineering, at Northeastern University, Boston, Mass.;
Alison Hyland, who is studying Finance and Accounting at Western University, London, Ontario, Canada;
Sarah Skinner, a Political Science student at Bucknell University, Lewisburg, Penn.;
Emma Stegmann, who is studying Economics at the University of Manchester, UK;
Camryn Swan, who graduated from the University of Leicester, UK, with an honours degree in Business Economics;
Lauren Way, who is studying Finance at Lehigh University, Bethlehem, Penn.
Related:
Was this article valuable?
Here are more articles you may enjoy.