This edition of International People Moves details appointments at AXA XL and Chubb Global Markets.
A summary of these new hires follows here.
AXA XL Promotes Lahrmann as Senior Property Underwriter, UK & Lloyd's
AXA XL Insurance announced it has appointed Sabrina Lahrmann as senior underwriter, International Property, UK & Lloyd's, with immediate effect.
In her new role, Lahrmann will be responsible for helping to deliver the strategic, profitable growth of AXA XL's International Property book of business in the UK and establishing and developing relationships with key brokers and clients.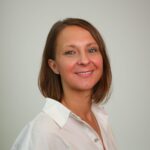 Lahrmann began her career in 2002 at Allianz Germany, where she completed an apprenticeship before progressing to an insurance management agent role. She joined AXA UK in 2010, and later re-joined AXA in 2016, after holding a strategic property account underwriting role. Since then, Lahrmann has progressed to a variety of senior roles in underwriting and risk control/engineering. Most recently, she held the position of senior business resilience manager/ risk control surveyor at AXA UK.
"As we continue to profitably grow our property business in the UK, Sabrina's 12 years' experience at AXA UK as an underwriter and risk control surveyor – and her knowledge of European markets – will further enhance an already high-performing team. I'm delighted to welcome Sabrina to AXA XL and have no doubt she'll help us to achieve our growth ambitions in the region while bolstering the risk management support we provide to clients worldwide," commented Ben Kinsella, underwriting manager, International Property, UK & Lloyd's market.
***
Chubb Global Markets Hires Audis From Nexus as General Aviation U/W
Chubb announced the appointment of Martin Audis as senior underwriter General Aviation for Chubb Global Markets (CGM), the company's London Market wholesale and specialty business including its Lloyd's platform.
In this role, Audis will be responsible for underwriting within CGM's General Aviation portfolio and supporting further development opportunities for the business. He will be based in London and will report to Nigel Griffiths, regional head of General Aviation.
Audis joins Chubb from Nexus Underwriting Ltd. where he was a senior aviation underwriter for six years. Prior to that, Audis was a senior aviation underwriter at Starr Underwriting Agencies.
"Aviation is one of CGM's core product lines. Martin is vastly experienced and well regarded across the industry and his recruitment is a significant addition to our General Aviation team, providing further strength and depth," commented Simon Abbott, head of Aviation CGM.
Topics Excess Surplus Aviation Property Lloyd's AXA XL Chubb
Was this article valuable?
Here are more articles you may enjoy.