Sioux Falls, S.D. officials can almost see the finish line in a flood-control upgrade project that has lasted nearly 15 years. But the work construction crews are completing in the city's west side was not part of the original project.
Last summer, technically marked the end of the last phase of the project and the U.S. Army Corps of Engineers final inspection of the Big Sioux River's levee system, the Argus Leader reported. The corps, however, found eight rusting culverts outside the original project that could fail during a major flood.
Councilman Kenny Anderson Jr. told the newspaper he is concerned about the impact that the inspection will have on the wallets of Sioux Falls homeowners.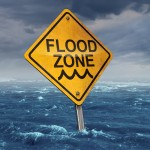 "The city has put in the funding," Anderson said. "We did the work that the corps originally told us to do. It just seems that they always find something else."
The city's levee system was built in the 1950s. Floods in the following three decades showed that the system could not hold up the types of floods that the Big Sioux and Skunk Creek can cause. A dam was eventually built where both meet.
The culverts being upgraded are upstream from the original project area. When corps inspectors were certifying the work last summer, they concluded that the 50-year-old pipes didn't meet current standards.
A review of flood maps following Hurricane Katrina in 2005 forced 1,500 Sioux Falls homeowners to buy flood insurance.
The city expects to finish upgrading them in mid-July. The corps then will have to certify the work and ask the Federal Emergency Management Agency to remap the area, a process that can take up to two years. The newspaper reports the new map could remove many properties from the floodplain.
The last leg of the project is costing the city about $3 million.
Copyright 2021 Associated Press. All rights reserved. This material may not be published, broadcast, rewritten or redistributed.
Was this article valuable?
Here are more articles you may enjoy.