Appleton, Wis.-based SECURA Insurance announced that Dave Gross is taking over as president and CEO of the company.
Gross moved into the spot following the retirement of John Bykowski at the end of June.
Bykowski will continue as Chairman of SECURA's Board of Directors.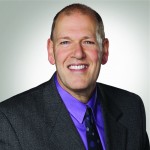 Gross served at Bykowski's side during the past 17 years. He joined SECURA in 1997 as vice president of sales. In 2001, he was promoted to senior vice president of underwriting operations with responsibility for both underwriting and sales.
He was named Bykowski's successor and promoted to president and chief operations officer in August 2013 with added responsibility for claims operations.
SECURA has more than 430 independent insurance agencies in 12 states representing it. The company provides a range of commercial, personal, farm, nonprofit and special events products.