St. Louis, Mo.-based Safety National Casualty Corp. has appointed Tom Grove to the position of senior vice president – business development.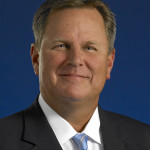 In his new role, Grove is responsible for leading Safety National's business development, broker relations and sales functions.
Grove began his career with Safety National in 1992 and has held various sales and business development positions, including management of the western business development team.
Grove is based out of Safety National's corporate headquarters in St. Louis.
A member of the Tokio Marine Group, Safety National provides alternative risk funding products such as excess workers' compensation, deductible casualty, loss portfolio transfers and reinsurance.
Source: Safety National
Was this article valuable?
Here are more articles you may enjoy.