An ammonia leak at a Detroit, Mich.-area beverage plant has left one worker hospitalized.
A contractor struck an ammonia line at Sundance Beverage in Warren on Monday morning, causing a break that forced the building's evacuation.
The Macomb Daily reports one woman suffered severe eye irritation. Warren firefighters flushed her eyes before paramedics transported her to a hospital where she was reported in stable condition.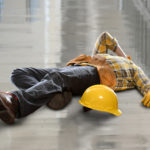 No other injuries were reported.
Fire crews allowed employees back inside the facility after the air was deemed safe.
Copyright 2020 Associated Press. All rights reserved. This material may not be published, broadcast, rewritten or redistributed.
Was this article valuable?
Here are more articles you may enjoy.