Lockton Benefit Group (LBG) has added Jay M. Kirschbaum to its Compliance Services team. He is based in St. Louis, Missouri.
Kirschbaum has more than 30 years of experience as a tax attorney specializing in employee benefits. Previously he led the employee benefits compliance team at Willis Towers Watson for 16 years, most of those years with Willis before its merger with Towers Watson. He will provide primary employee benefits compliance support for Lockton's offices in St. Louis, Nashville, Memphis, Denver, Las Vegas and Phoenix.
Kirschbaum is a past chair of the American Benefits Council's board of directors and is a frequent lecturer nationwide on employee benefits matters.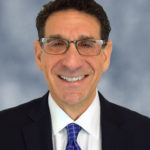 An attorney, Kirschbaum's most recent prior experience includes leading the compliance review process for Aon's merger and acquisition practice. At Willis, Kirschbaum directed a team of employee benefits attorneys and paraprofessionals who provided technical and marketing assistance to employee benefits account service teams and producers in Willis offices worldwide. The team provided guidance on all employee benefits programs under ERISA, the Internal Revenue Code, and all other statutory and regulatory provisions.
Source: Lockton
Was this article valuable?
Here are more articles you may enjoy.