H.W. Kaufman Group, headquartered in Farmington Hills, Michigan, has added Christine M. Tricoli to its executive team as vice president, Human Resources.
Based in the company's Michigan headquarters, Tricoli assumes responsibility for all of Kaufman's HR activities and functions.
Tricoli joins Kaufman from CIT Group, a financial services company headquartered in New York City. At CIT Group, she served as senior vice president, head of Talent Services since 2013. She brings with her substantial national and global experience in top-level human resource executive posts during more than a three-decade career. In 2017, she was named the winner of the Best Practice Institute's Senior Executive Board Top Talent Executive Award.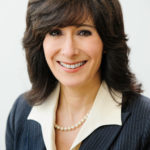 Dr. Renee S. Lerche, who has led Kaufman's Human Resources department for the past 12 years, will continue as corporate senior vice president. Her internationally recognized expertise and experience in education were key in shaping the culture of the company and its progress in the global insurance industry. She will oversee the Kaufman Institute, a division of H.W. Kaufman Group dedicated to the training and development of Insurance Professionals.
H.W. Kaufman Group, which has over 60 offices across the United States, Canada, and the United Kingdom and employs more than 2,000 professionals. Founded in 1969 and headquartered in Metro Detroit, H.W. Kaufman Group includes Burns & Wilcox, Burns & Wilcox Brokerage, Burns & Wilcox Canada, Burns & Wilcox Re, Atain Insurance Companies, Afirm, Global Excess Partners, R.B. Jones, Stonemark, Minuteman Adjusters, and London-based, Chesterfield Insurance Brokers, Lochain Patrick, and Cranbrook Underwriting.
Source: H.W. Kaufman Group
Was this article valuable?
Here are more articles you may enjoy.