A woman has been accused of setting two fires in Cedar Rapids, Iowa.
Linn County court records say 48-year-old Carolyn Mittman is charged with two counts of arson.
Her attorney didn't immediately return a call from The Associated Press. Mittman's next court hearing is scheduled for Nov. 28.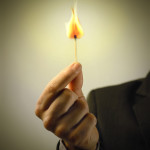 Court documents say Mittman told investigators that she'd set a fire Oct. 22 at an apartment and set one on Oct. 13, 2017, at her former home to collect insurance money.
Copyright 2018 Associated Press. All rights reserved. This material may not be published, broadcast, rewritten or redistributed.
Was this article valuable?
Here are more articles you may enjoy.