Ellsworth Insurance Agency in Edwardsville, Illinois, has hired Aaron Head as an insurance advisor and producer.
Head will generate leads, develop new accounts, and handle existing accounts. He also will provide specialized insurance guidance and professional advice to the agency's clients and prospects.
Prior to joining the company, Head worked as an insurance producer for a local Illinois agency. He previously worked as an account executive at various print and broadcast organizations.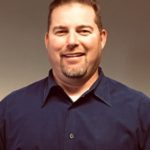 Ellsworth Insurance Agency is a full-service insurance agency that specializes in auto, home, life and commercial insurance. Founded in 2016, the agency is owned by Kurt Ellsworth and is a member of Valley Insurance Agency Alliance (VIAA).
Source: Ellsworth Insurance Agency
Was this article valuable?
Here are more articles you may enjoy.