Anita Fox officially began her tenure as director of the Michigan Department of Insurance and Financial Services (DIFS) after being sworn in on Jan. 14.
Director Fox was appointed by Gov. Gretchen Whitmer on Dec. 27, 2018. She brings more than 30 years of experience in the legal field to the role, having specialized in counseling clients on and litigating a wide range of business and insurance issues.
"I'm ready to hit the ground running," Fox said in a DIFS announcement. "I look forward to discussing key issues that impact the insurance and financial services sectors with Department staff and stakeholders and ensuring that the Department remains committed to protecting consumers and growing industries that are so important to Michigan's economy."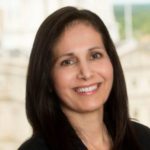 Fox has more than three decades of legal experience, including managing complex litigation in federal and state courts in Michigan and nationwide. She is a recognized authority in insurance coverage. She has lectured for Mealy's Insurance in the U.S. and abroad, in addition to teaching Insurance Law at Michigan State University College of Law. Fox was inducted into the Federation of Defense and Corporate Counsel. She has also served in a staff advisory role on several U.S. Presidential campaigns and was appointed by Gov. Jennifer Granholm to serve as board member and legal counsel for several charitable foundations.
Topics Michigan
Was this article valuable?
Here are more articles you may enjoy.