The American Society of Safety Professionals (ASSP), based in Park Ridge, Illinois, has named Chris Ballman director of professional development.
Ballman will oversee the Society's comprehensive educational offerings that advance the careers of occupational safety and health professionals worldwide. He will also provide leadership oversight of ASSP's largest annual event – a Professional Development Conference and Exhibition that attracts more than 5,000 industry professionals.
Ballman is an experienced association executive whose background includes employee and member development with a focus on facilitation, instructional design, eLearning and consulting.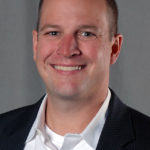 Prior to joining ASSP, Ballman spent six years as senior director of education and learning services at the Chicago office of SmithBucklin, an association management and services company. He led a team of specialists who helped organizations create and deliver innovative educational content.
Ballman also served as training specialist and senior career consultant for Colorado Technical University. His experience includes leading the design, implementation and evaluation of instructional programs for adult learners in online and classroom settings.
Source: ASSP
Was this article valuable?
Here are more articles you may enjoy.