Liberty Specialty Markets (LSM), part of Liberty Mutual Insurance, appointed Paul Kunzer to the role of head of Trade Credit Multi-Buyer and Excess of Loss (XOL). Based in Chicago, Kunzer will lead the development of LSM's new Trade Credit offering for Multi-Buyer and XOL programs.
He will report to Alex Montoya, president of LSM, Latam, Bermuda and US, and Alex Egnell, head of Financial Risk Solutions in North America.
Prior to joining LSM Kunzer worked at AIG for 19 years in a number of managerial roles in the Americas before taking on the role of Global head of Multinational & Strategic Accounts for AIG Trade Credit in 2018.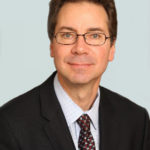 He began his Trade Credit career as a buyer underwriter at the Export-Import Bank of the United States in 1999. His previous experience in finance includes positions with T Rowe Price Investment Services and The Monitor Group.
Source: Liberty Specialty Markets
Was this article valuable?
Here are more articles you may enjoy.