Ray Harkins will retire as executive vice president and chief underwriting officer, Reinsurance, at St. Louis, Missouri-based Safety National Re. Bob King has been tapped to succeed him as senior vice president and chief underwriting officer, Reinsurance.
Harkins retires after an accomplished 44-year career in reinsurance and insurance. At Safety National, he provided leadership over all assumed reinsurance business since 2009. Harkins has been instrumental in the unit's growth and success over that period, conceptualizing a rebrand of the division as Safety National Re, leading diversification of offerings, expanding field presence and leading the division to produce $2 billion in cumulative earned premium.
King joined Safety National in 2012 as vice president of Treaty Reinsurance, leading a team responsible for the production and underwriting of casualty treaty reinsurance opportunities. Throughout his time at the organization, he has provided significant strategic guidance to the reinsurance group. He was appointed to Safety National's senior management team and named senior vice president of Safety National Re in 2020.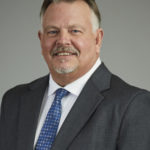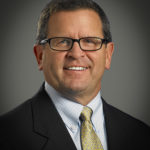 King's prior experience includes senior positions in a number of reinsurance companies in addition to a senior leadership role in the workers' compensation specialty practice group for a global reinsurance broker.
King's new appointment became effective on July 1, 2020. Harkins will remain in an advisory capacity until Aug. 7, 2020.
Safety National Re is a division of Safety National Casualty Corp., which is backed by parent company Tokio Marine Holdings.
Source: Safety National
Was this article valuable?
Here are more articles you may enjoy.