Alera Group has appointed Jim Wochele national vice president of Sales Development. Based in Cleveland, Ohio, Wochele will oversee sales training and development, strategy and execution across the United States.
Wochele is an accomplished consultant, sales manager and keynote speaker who has provided proven activity-based and process-driven selling strategies to agencies and brokers throughout the U.S. and Canada.
Prior to joining Alera Group, Wochele spent nine years at MarshBerry, moving from sales management consultant to vice president of Consulting.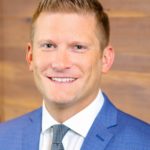 With over 80 locations across the country and nearly 2,000 teammates, Deerfield, Illinois-based Alera Group works together to deliver solutions in employee benefits, property and casualty, retirement services and wealth management.
Source: Alera Group
Was this article valuable?
Here are more articles you may enjoy.