Karen O'Connor Corrigan, owner president of O'Connor Insurance in St. Louis, Missouri, has been honored by the Missouri Association of Insurance Agents (MAIA) as Person of the Year.
The award is presented to an individual who has significantly contributed to the American agency system of independent insurance agents within the state of Missouri.
Corrigan, who has more than 35 years of insurance industry experience, is a Certified Insurance Counselor (CIC) and Community Insurance and Risk Management Specialist (CIRMS).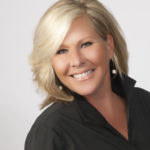 She is the chairperson of the Technical Affairs Committee for Independent Insurance Agents and Brokers of America (IIABA). She also serves on MAIA's Coverage Advisory Committee. Corrigan is a past president who currently sits on several committees for Community Associations Institute (CAI), a non-profit organization of leaders and service professionals who are involved in community associations.
Founded in 1975, O'Connor Insurance is a full service insurance agency offering business, life, home and auto insurance and specializes in community associations. The company is a member of Valley Insurance Agency Alliance, the regional founding member for the Strategic Insurance Agency Alliance (SIAA).
Founded in 1899, MAIA educates, promotes and advocates for independent agents and their clients, encourages networking and works to perpetuate the independent agency system.
Was this article valuable?
Here are more articles you may enjoy.