Insurance services firm Holmes Murphy has hired Barry Fitzpatrick as vice president, Client Service, for the company's growing Minneapolis, Minnesota, Employee Benefits team.
Fitzpatrick brings more than 20 years of experience in the group employee benefits industry and will serve as the lead consultant on large market client relationships. In this role, he will provide strategic and operational leadership, strategic planning, and support key insurance carrier and vendor relationships.
For the past 15 years, Fitzpatrick has acted as an employee benefits consultant lead with Willis Towers Watson. His diverse background and expertise have assisted employers with analyzing their specific plan details and with presenting to executive teams what to do with that information.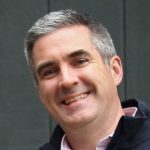 Source: Holmes Murphy
Topics Minnesota
Was this article valuable?
Here are more articles you may enjoy.