J.M. Wilson
Portage, Mich.-based managing general agency and surplus lines broker, J.M. Wilson, has added Rebecca Green as chief financial officer.
Green is replacing Mark Sundstrand who retired after 42 years of service. She is responsible for strategy and leadership of accounting and finance activities of the company. These include oversight of the day-to-day accounting duties, financial planning, analysis, and reporting, risk management, and treasury duties.
Green has more 20 years of experience in leadership roles with oversight of Accounting and Human Resources. She has also earned her CPA (Certified Public Accountant) and CGMA (Chartered Global Management Accountant) designations.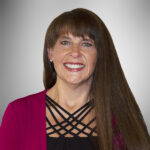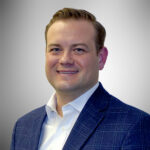 J.M. Wilson hired Graydon Spanner as branch manager of its office in Westerville, Ohio. Spanner is responsible for the day-to-day operations of the Westerville office, managing the staff, and developing relationships that foster growth with new and existing independent insurance agents in Ohio, Kentucky, Virginia, West Virginia and Pennsylvania.
Prior to joining J.M.Wilson, Spanner was a risk management consultant for USI Insurance Services LLC. He has earned his CLCS (Commercial Lines Coverage Specialist) designation and is currently working towards his CPCU (Chartered Property Casualty Underwriter) designation.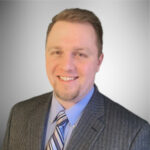 J.M. Wilson also added Austin Cummings as property/casualty underwriter in its Westerville office. Cummings is responsible for underwriting new and renewal commercial property and casualty risks and serving independent insurance agents in Ohio, Kentucky, Virginia, West Virginia and Pennsylvania.
He has more than six years' experience in the insurance industry working with Nationwide Insurance within personal lines as a general account manager and as senior personal lines underwriter.
AF Group
Lansing, Michigan-based specialty insurance carrier, AF Group, has named Michael Bachman as Product Management and Underwriting Director. In his new role, Bachman will lead the multiline corporate underwriting team.
Bachman joins AF Group with more than 15 years of insurance carrier experience. Most recently, he was vice president of Programs Underwriting at SCOR Reinsurance Co. In that role, he helped launch its Program Administrator/MGA division. He began his career with Wausau Insurance, starting as a monoline workers' compensation underwriter before transitioning into multiline property/casualty underwriting. While at Liberty International Underwriters, he was responsible for the Program Business Unit.
Bachman holds several professional designations, including Chartered Property Casualty Underwriter (CPCU), Associate in Risk Management (ARM) and Certified Programs Leader (CPL).
Was this article valuable?
Here are more articles you may enjoy.