Great American Insurance Group
Great American Insurance Group in Cincinnati, Ohio, has promoted Timothy (Tim) E. Markey to divisional vice president within its Fidelity/Crime Division.
Markey joined Great American in 2017 as a divisional assistant vice president. He has assumed roles of increasing responsibility and was named head of Claims for Fidelity/Crime in early 2020. He is responsible for all aspects of the division's claim handling, subrogation and litigation management, while also assisting with marketing and continuing education initiatives.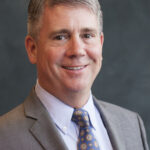 Markey has more than 25 years of industry experience to the role and has held leadership positions in several fidelity industry professional organizations, including his current appointment as vice chair of the Fidelity Claims Advisory Committee for the Surety and Fidelity Association of America.
He is a member of the New Jersey bar.
MJ Insurance
MJ Insurance, based in Indianapolis, has hired industry veteran Bryan Gross as director of Compliance Regulation.
Gross has nearly a decade of practical experience, previously working as an associate attorney in Krieg DeVault's Employee Benefits & Executive Compensation Practice Group. In this role, Gross practiced law concentrating in the areas of Health & Welfare Employee Benefit Plans. He advised clients on intricate legal matters, including benefit plan administration, employment contracts, severance agreements and entity-wide policies.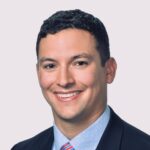 As director of Compliance Regulation, Gross will institute policies and practices to ensure MJ's regulatory and contractual compliance. He will consult with clients on benefits and compliance strategy, and routinely review legislative and regulatory changes that impact the industry.
MJ Insurance is a commercial and personal insurance, risk management and employee benefits consulting agency with offices in both Phoenix and Indianapolis.
Was this article valuable?
Here are more articles you may enjoy.