MJ Insurance
MJ Insurance has appointed risk management veteran, Emily O'Dell, to Risk Management Client executive at its Indianapolis headquarters. The agency also added John Becker as a risk management consultant.
O'Dell comes to MJ from global multinational risk management, insurance brokerage and advisory company, Willis Towers Watson. Previously as director of client relationship management, she served as a senior client adviser in corporate risk and broking.
Her experience includes working with large complex organizations including hospitality/real estate-focused public, REIT and private equity firms, hotel and hospitality ownership and management firms and real estate development firms.
O'Dell will oversee the lifecycle of MJ client's multi-year risk treatment strategy, including the creation, ongoing evaluation and periodic revision. She will also oversee activity of the respective Analytics, Risk Services, Risk Transfer, Claims Consulting and Client Advocacy team members to ensure execution of MJ's consulting process.
Becker will be responsible for building relationships with key decision makers and influencers, and nurture relationships throughout the lengthy sales cycle. He will identify potential sales opportunities and consult with current and prospective clients to execute their business strategies.
Becker has extensive experience in relationship cultivation, client relations and sales. In his most recent role, Becker instituted an advanced data and statistical analytics model to improve team outcomes. He also has previous expertise creating mutually beneficial relationships with bankers and accountants.
MJ Insurance is a commercial and personal insurance, risk management and employee benefits consulting agency that since 1964, has grown from a two-person start-up to an agency with more than 170 employees. With offices in both Phoenix and Indianapolis, MJ specializes in a diverse selection of unique service lines including construction, energy, transportation, manufacturing, sororities and recycling as well as a complete suite of employee benefits programs and services. MJ Insurance serves clients in over 16 countries and in every U.S. state.
Agman
Chicago-based Agman, an entrepreneurial investment firm, has added Nick Davies as an operating partner.
Davies will support the firm's expanding insurance platform, which includes Virtus, an insurance brokerage and consulting firm, and Omaha National, a technology-enabled provider of workers compensation insurance to small and medium-sized businesses.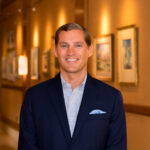 Davies has 25 years' experience in the international insurance and reinsurance markets, most recently as a group executive for Brit Insurance, where he served as president of their US and Bermuda business. Brit Global Specialty Americas spanned property, casualty, professional, and reinsurance and wrote approximately $1.5 billion in premium during Davies' tenure.
He served as chairman of Brit USA, Brit Bermuda, and Commonwealth Insurance, and helped establish Brit as a market leader for a range of US products.
Davies previously held a number of senior roles in start-up businesses with a focus on catastrophe risk and complex US casualty. As an early employee of Brit in London he helped establish its Property Division and led their entry into War and Terrorism post 9/11, building a business which remains one of the most successful in the London market.
Davies subsequently joined Western Re Managers, a Lloyd's MGA specializing in catastrophe risk, where he helped expand their earthquake and terrorism products, before re-joining Brit in 2009 as their first US employee.
Was this article valuable?
Here are more articles you may enjoy.