Avalon Risk Management
Avalon Risk Management (Avalon) in Elk Grove Village, Illinois, named Michael S. Brown president and CEO.
Brown succeeds Lisa M. Gelsomino who, after 23 years as a founding partner and 13 years as Avalon's president and CEO, is stepping down to spend more time with her family.
Gelsomino will continue to serve Avalon as a senior advisor focusing on her continued role in the Commercial Customs Operations Advisory Committee (COAC) through various working groups including AD/CVD, bond, forced labor, in-bond, IPR, 1USG, the 21st Century Customs Framework Task Force, and others. She will also continue to participate in the Trade Support Network (TSN) and various government affairs on behalf of Avalon and the trade.
Brown joined Avalon in 1998, opening the company's Boston office. He has served as senior vice president, sales, and most recently as executive vice president where he oversaw sales and marketing activities nationwide, as well as Avalon's Eastern and Midwest divisions, national account and marketing departments.
Avalon Risk Management provides insurance and surety solutions to the logistics industry. Local service is provided through 10 offices throughout the U.S. and Canada.
International Medical Group
Indianapolis-based International Medical Group (IMG), a medical insurance, global assistance and travel insurance company, named Steve Paraboschi CEO, effective immediately. Paraboschi will continue to serve as president of IMG.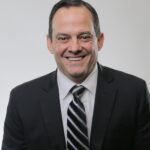 Paraboschi succeeds Brian Barwick, who remains engaged with the company as an executive advisor
Paraboschi joined IMG in 2017 as executive vice president and was appointed president in 2020. With over 25 years of experience within the broad financial services industry, Parabosch came to IMG from AXA Assistance USA, where he served as CEO.
J.M. Wilson
Wholesale insurance broker and managing general agent, J.M. Wilson, promoted Nicole Lloyd to transportation underwriter in its Westerville, Ohio, office and added Eric Chalus as assistant transportation underwriter in Arlington Heights, Illinois.
Lloyd is responsible for underwriting a wide variety of new and renewal transportation risks, as well as strengthening relationships with independent insurance agents and company underwriters in Ohio, Pennsylvania, Virginia and West Virginia.
She joined J.M. Wilson in 2018 as an assistant transportation underwriter. Prior to joining J.M. Wilson, Lloyd was a casualty liability adjuster, large loss field contents adjuster, and centralized property adjuster for 10 years.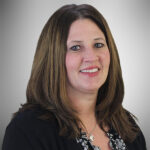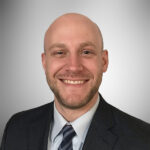 Chalus assists underwriters with a wide variety of new and renewal commercial transportation accounts, while maintaining relationships with carriers and independent insurance agents in Illinois and Iowa.
Prior to joining J.M. Wilson, Chalus worked professionally in journalism and sales.
Founded in 1920, J.M. Wilson is a managing general agency and surplus lines broker providing independent insurance agents access to specialty markets.
Was this article valuable?
Here are more articles you may enjoy.