Singer Joins Acrisure as CFO
Acrisure, based in Grand Rapids, Michigan, appointed Lowell Singer as chief financial officer.
Singer joins Acrisure following 14 years with The Walt Disney Co., where he served as senior vice president of investor relations. At Acrisure, Singer will assume responsibility for the planning, management and execution of the company's finance activities, reporting to Co-Founder, CEO and President Greg Williams.
Singer began his career with J.P. Morgan & Co. Inc. as an associate in corporate finance with an emphasis on media and entertainment. Prior to his most recent role with Disney, Singer worked as an equity research analyst for both Cowen and Company LLC and Robertson Stephens LLC. Singer has also served as a brand manager with Kraft Foods Inc.
Singer's experience at high-growth organizations brings valuable expertise to Acrisure as the company continues to execute on its aggressive growth strategy. With extensive investments in technology and artificial intelligence, Acrisure has already begun to transform itself into a broad-based technology-driven financial services distribution platform and continues to attract a broad range of investors. In March, Acrisure announced a capital raise of $3.4 billion and the company expects to grow approximately 50% this year and reach $3 billion in revenue by the end of 2021.
In 2021, the company deployed an AI-driven prospecting and growth platform which has taken Acrisure beyond its core insurance offering into asset management and cyber security, with additional expansions to be announced soon.
Acrisure specializes in intelligence-driven financial services, providing a broad array of products including insurance, asset management and cyber security.
Valley Insurance Agency Alliance Hires McCoy
St. Louis, Missouri-based Valley Insurance Agency Alliance (VIAA), a cohesive family of nearly 150 independent insurance agencies in Missouri and Illinois, recently hired Thomas "TJ" McCoy IV as a service coach.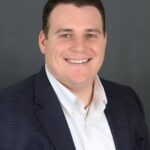 In this position, McCoy will work with the alliance's development team to achieve technology and revenue goals. He will train new and existing team members on best practices for all property and casualty insurance issues including coverages, claims, carriers, and processes.
McCoy brings management and sales experience to 15-year-old business. Prior to joining VIAA, McCoy served as a personal lines account manager and producer at a local insurance agency. McCoy holds licenses for life insurance and property/casualty insurance.
Founded in 2006, VIAA generates more than $350 million in written premium and is the regional founding member for the Strategic Insurance Agency Alliance (SIAA), a $10 billion national alliance.
Was this article valuable?
Here are more articles you may enjoy.