HDI Global USA Appoints Sapia Director of Liability Underwriting
Chicago-based HDI Global Insurance Co. (HDI Global USA) appointed David Sapia director of liability underwriting. In this new role, Sapia will be responsible for the profitability, growth and overall strategic direction of HDI's US casualty business.
He reports to Jim Clark, chief executive officer, HDI Global USA.
With more than 30 years of underwriting and field management experience, Sapia joins HDI from Axis Capital, where he was vice president, excess casualty underwriter for the West Region. Prior to Axis, he held various underwriting and management roles at Guy Carpenter, RSA Insurance Group, Reliance National Insurance Company, and CalComp – Business Insurance Group.
AAU Hires Dettmann in Chicago
AAU, a division of USG Insurance Services Inc., hired Mason Dettmann as a personal lines producer/broker in Chicago.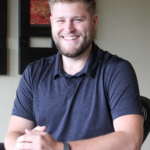 Dettmann brings five years of industry experience to the AAU team, most recently with Marketscout Corp. in St. Charles, Illinois. As producer/broker for the personal lines division at AAU, Dettmann will focus on building his book of business and expanding AAU's national footprint.
This move is the most recent change that AAU has implemented in its plan to expand operations nationwide and continue to provide innovative solutions for the risk management industry.
Allied American Underwriters (AAU) is a program manager that offers programs for commercial lines to USG retail agents and other distribution channels.
Malkin Joins Alliant in Chicago
Experienced benefits consultant Matt Malkin joined Alliant Insurance Services as senior vice president based in the Chicagoland area.
Malkin adds his skill set to the company's employee benefits group within its Vertus Benefits Consulting division. He will provide a range of employee benefits solutions that provide long-term sustainability and growth for clients across the region.
Malkin has significant experience creating innovative employee benefits solutions that improve employee well-being and reduce client costs. He is highly regarded for his expertise with group medical insurance, analytics, consulting, and point solutions. He joins Alliant with extensive experience managing teams that serve a wide array of clients of various industries and sizes.
Previously, Malkin was senior director with a global broker, advisory, and underwriting firm
Was this article valuable?
Here are more articles you may enjoy.