Guy Carpenter & Co. LLC, a global risk and reinsurance intermediary division of N.Y.-headquartered Marsh & McLennan Companies, appointed Andrew Marcell as chief executive officer of U.S. operations and Pete Chandler as chief operating officer of U.S. operations.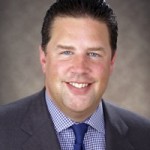 The new appointments follow the departure of Chris McKeown, who has been serving as Guy Carpenter's CEO of North America broking operations. McKeown is joining Juniperus Capital, a Bermuda-based investment management firm focused on investing in insurance-related instruments.
As the newly named CEO of U.S. operations, Marcell is relocating to the firm's New York City headquarters from London, where he has been serving as Guy Carpenter's CEO of global practices and head of placement strategy since 2010. Prior to this role, he had been based in New York, where he had served as the firm's CEO of Americas broking operations since 2008. Since joining Guy Carpenter in 1990, Marcell has held multiple roles within the organization, including leading Continental European operations, global business development and the global casualty specialty.
Chandler, before being appointed as COO for U.S. operations, was head of Guy Carpenter's U.S. Eastern region. Prior to relocating to New York in 2011, Chandler had served as the head of the firm's U.S. Western region. He joined Guy Carpenter in 2009. Marcell will continue leading Guy Carpenter's global facultative business.
Additionally, Kevin Fisher has been named CEO of the firm's global specialties, comprising Lloyds property, retrocession, marine, aviation and North American placement. Colin Kiddie will continue as chairman of global specialties.
Marsh & McLennan Companies provides a wide range of insurance-related brokerage, consulting, and risk management services. Its businesses include Marsh, the insurance broker and risk advisor; Guy Carpenter, a risk and reinsurance specialist; Mercer, human resources and financial services provider; and Oliver Wyman, a management consultancy.
Was this article valuable?
Here are more articles you may enjoy.