Catastrophe risk modeling firm Eqecat doubled its insured loss estimate range for Sandy, to $10 billion to $20 billion, with the total economic damage range now in $30 billion to $50 billion.
Equcat's previous estimate — published on Monday, Oct. 29, before Sandy made U.S. landfall — had put insured losses at between $5 billion and $10 billion, with economic damages in the $10 billion to $20 billion range.
Eqecat said a number of factors have influenced its revised estimates, including: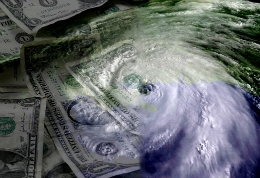 1) The large electric and utility losses that will trigger significantly more insured losses (business interruption) than were expected from a more typical category 1 storm.
2) The subway outage (and roadway tunnels) that will be leading to higher expectations of loss amplification.
3) The continuation of discovery produces more remaining "unknowns" to produce better certainty in the losses.
According to Eqecat's new estimate, industrywide insured losses from Sandy could potentially be almost five times the estimated $4.3 billion insured losses from Irene last year.
On Tuesday, another catastrophe modeling firm, AIR Worldwide, estimated Hurricane Sandy insured losses would be in the range of $7 billion to $15 billion.
Topics Profit Loss
Was this article valuable?
Here are more articles you may enjoy.