Bala Cynwyd, Penn.-based Philadelphia Insurance Companies said Chairman and Chief Executive Officer Jamie Maguire will be stepping aside as CEO at the end of this year. He will remain as chairman of the board. Sean Sweeney, currently the company's president and chief operating officer, will assume the title of president and CEO effective January 2013.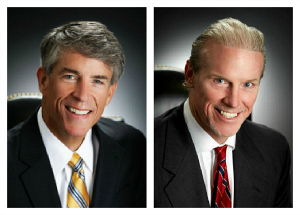 Maguire joined Philadelphia Insurance Companies in 1996 as vice president of underwriting. He was named CEO in 2002, succeeding his father, James Maguire, Sr., who founded the company 50 years ago in 1962. Under the younger Maguire's leadership, the insurer saw revenues grow from $460 million to over $2 billion.

Sweeney joined Philadelphia Insurance Companies as an account executive in 1979. He opened the company's west coast operations and was named executive vice president and chief marketing officer in 1998. Sweeney was named president and chief marketing officer in 2010 before being promoted to chief operating officer in January 2012.

Philadelphia Insurance Companies is a Bala Cynwyd, Penn.-based property/casualty and professional liability insurer for niche markets. The company's niche clients include not-for-profits, health and fitness centers, day-care facilities and collector vehicle owners under its Grundy line.

Its management and professional liability group provides cyber liability, D&O for private companies and non-profit organizations and a wide range of E&O coverage for accountants, allied health professionals and consulting businesses.
Was this article valuable?
Here are more articles you may enjoy.