Farmers Insurance has unveiled a new corporate logo as part of the company's next "evolutionary step," the Los Angeles-based carrier announced on Wednesday.
New York City based-Lippincott is the creative partner on the new Farmers logo. Lippincott is the firm behind a number of brands, including 3M, eBay, Infiniti, Samsung, Starbucks and Walmart. The firm was also behind the Campbell's soup can, the Coca-Cola label and the Chrysler brand.
In developing its new logo, Farmers relied upon its first logo designed in 1928, when the company was founded. That logo included the sparkle of a sunrise, the warmth of which the company said represented the optimism of a new day. Roughly 30 years later a shield image was added.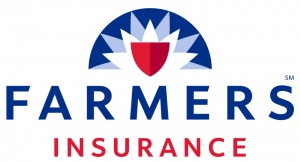 Although it still has the sunrise and shield elements, the latest logo is intended to connect the 85-year-old company's rich past with its promising future.
"Our new logo is meant to be evolutionary rather than revolutionary," Mike Linton, chief marketing officer for Farmers said in a statement. "We are really proud of our logo, but it is time to hit the refresh button. To distinguish yourself in today's saturated insurance marketplace, it's critical that our logo stands out on television, the Web, mobile devices and other media – considerations no one could have imagined in the 1950s when the Farmers logo was last updated."
The sunrise and shield represented an organization that safeguarded its customers, while the new logo "captures our belief that by helping customers make more informed insurance decisions, we can provide them with greater knowledge, confidence and security," Linton said.
He added, "The new logo is part of the Farmers transformation to an organization that not only serves our customers better, but also helps empower them."
The logo is also in keeping with Farmers current "We Believe in Smart" advertising campaign, the company said.
Farmers Insurance Group of Companies is a leading U.S. insurer group of automobiles, homes and small businesses and also provides a wide range of other insurance and financial services products. Farmers Insurance serves more than 10 million households through more than 50,000 exclusive and independent agents.
The Farmers Exchanges are three reciprocal insurers, Farmers Insurance Exchange, Fire Insurance Exchange and Truck Insurance Exchange, including their subsidiaries and affiliates, owned by their policyholders. Farmers Group Inc., along with its subsidiaries, manages the non-claims insurance operations of the Farmers Exchanges. Farmers Group, Inc. is wholly owned by the Zurich Insurance Group.
Topics Agribusiness
Was this article valuable?
Here are more articles you may enjoy.