Birmingham, Alabama-based medical liability insurer ProAssurance Corp. will be the majority capital provider to the proposed new Syndicate 1729 at Lloyd's of London.
Its planned inception date is January 1, 2014. The company said Syndicate 1729 was granted approval in principle by the Franchise Board of Lloyd's of London and must now complete the customary regulatory and compliance processes before opening.
The syndicate will be led by Duncan Dale, a reinsurance underwriter with more than 30 years of experience at Lloyd's and the London insurance and reinsurance market.
ProAssurance is committing up to $60 million of capital for the first year of operations of the syndicate, with a six-year commitment of up to $200 million through 2019. ProAssurance said its commitment represents 51 percent of the capital to be committed; remaining capital will come from third parties, including private names and other corporate members.
ProAssurance said it also expects to lend underwriting support to the syndicate for international healthcare liability opportunities, as needed.
Chairman and CEO W. Stancil Starnes said syndicate will allow ProAssurance "more direct and efficient access to international healthcare professional liability opportunities as well as provide a measured degree of diversification with a trusted partner."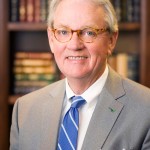 He also said his firm's Medmarc subsidiary that it acquired in 2012 should benefit as it works with the new Lloyd's syndicate to provide policies to medical technology companies that are expanding outside the United States.
Asta Managing Agency Ltd. will assist in the establishment of the syndicate and will provide management and governance in the initial years of operation.
ProAssurance is a specialty insurance company in medical professional liability, products liability for medical technology and life sciences and legal professional liability.
Yesterday, ProAssurance announced it is acquiring monoline workers' compensation insurer Eastern Insurance Holdings for $205 million.
Was this article valuable?
Here are more articles you may enjoy.